we race against the sea to learn how to climb while the tide is low; by afternoon, the sea nudges us out, and claims the rocks as her own. at a beach in manori, two ferry-rides to bombay's west.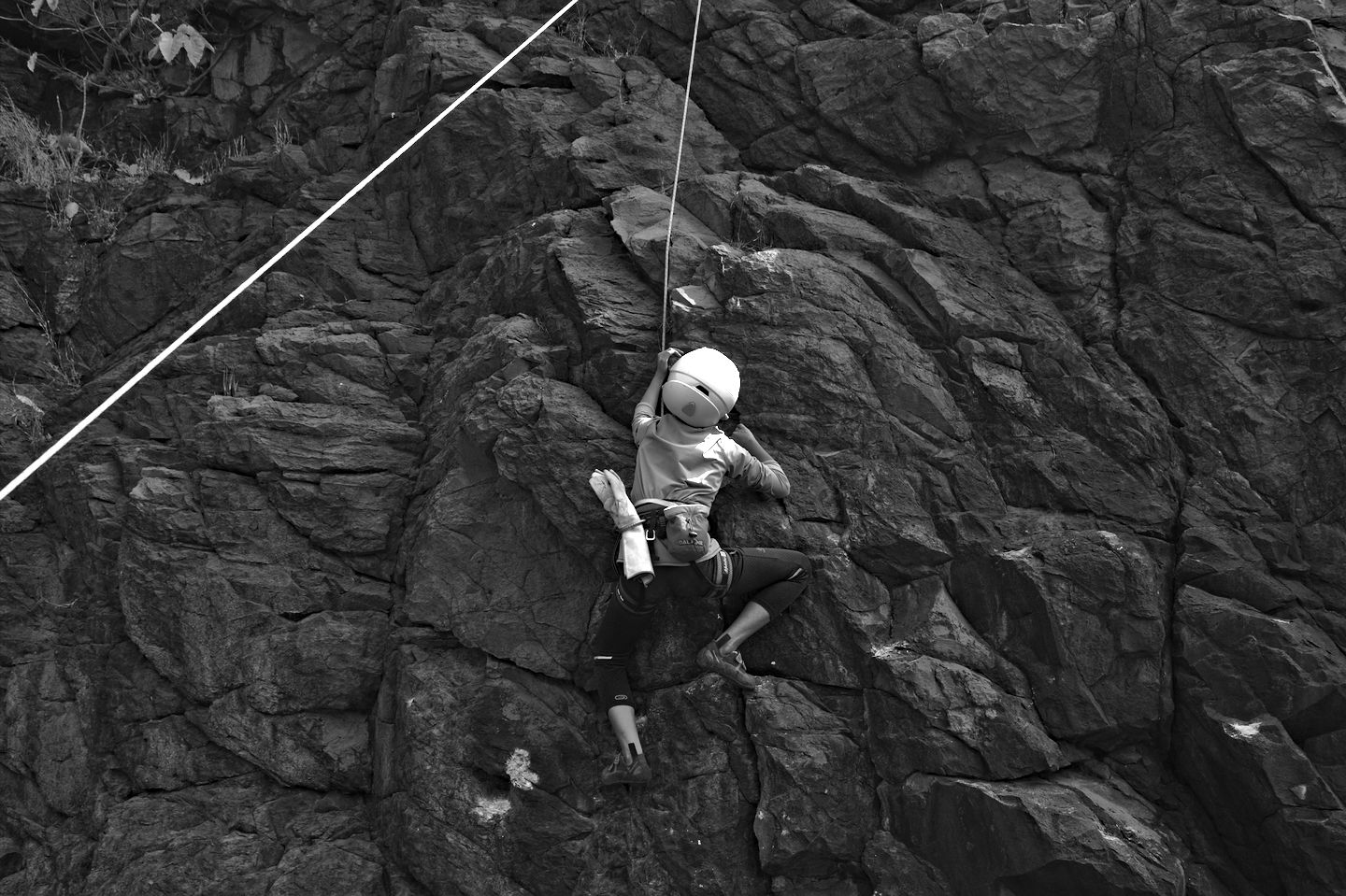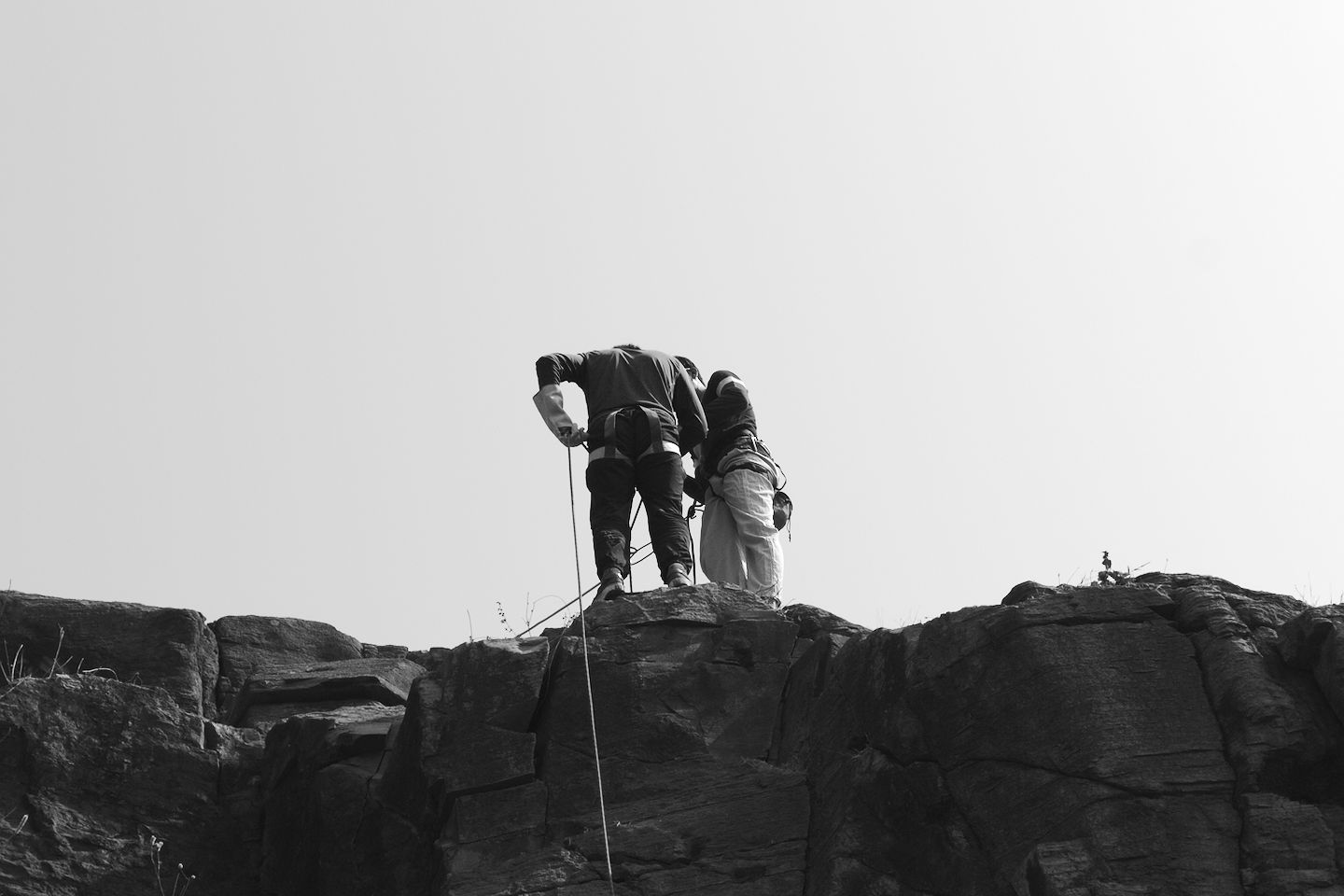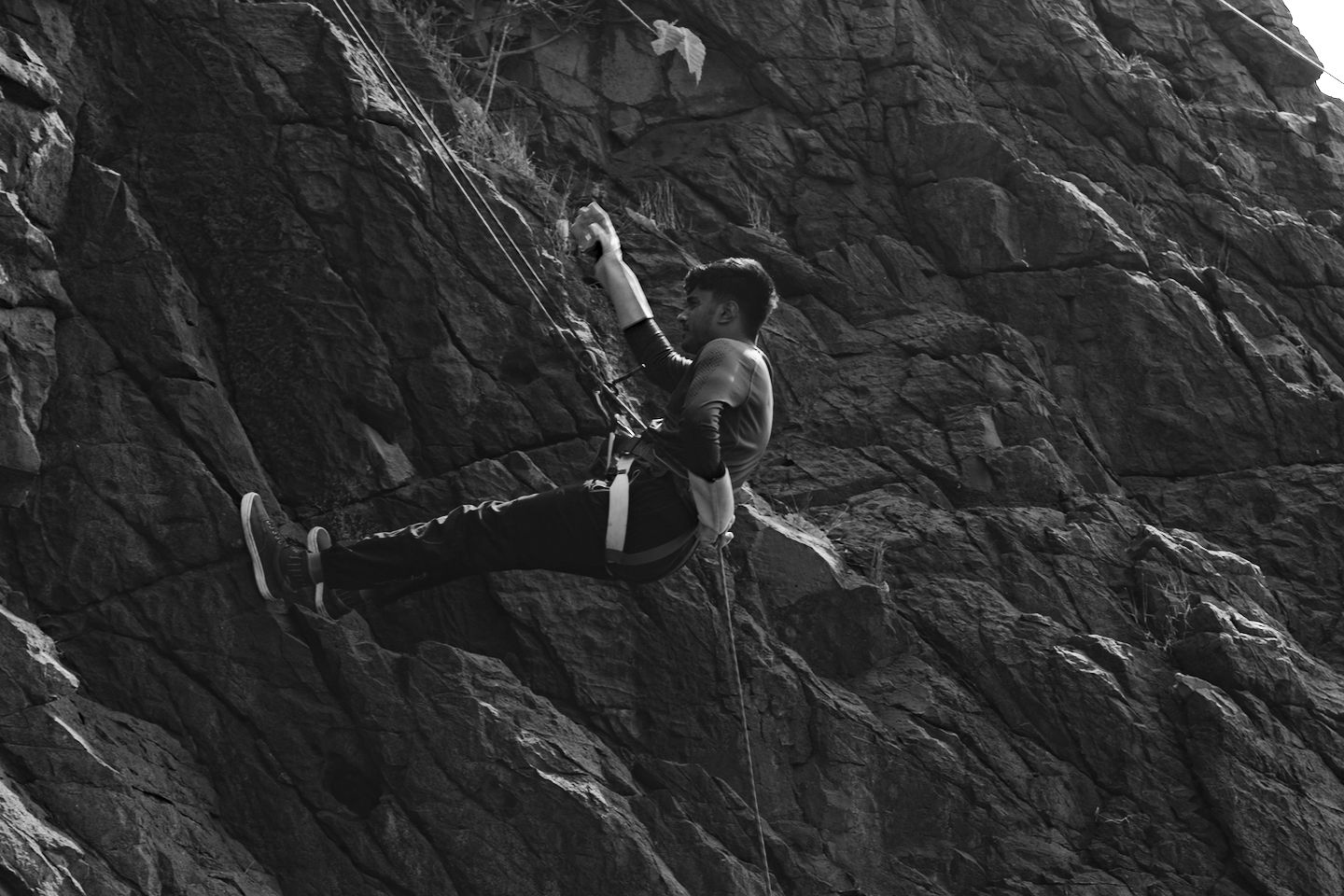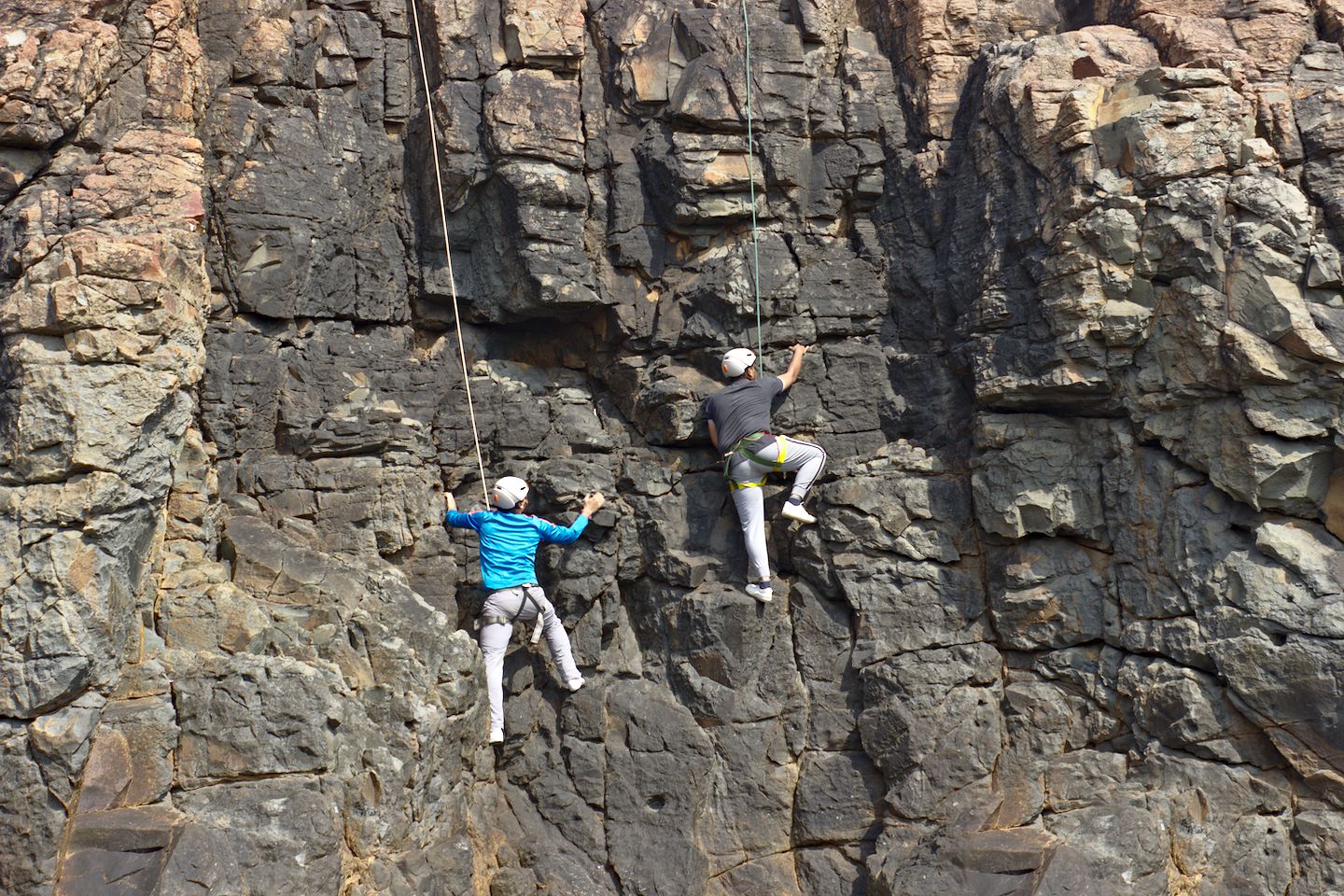 ---
a fear of heights, a casual swarm of bees, a chilling wind, toothy primates, a star-infested sky, and two buttes soaring into the sky above telbaila. a few hours driving east and south from bombay (as shown on trekkergirl's map).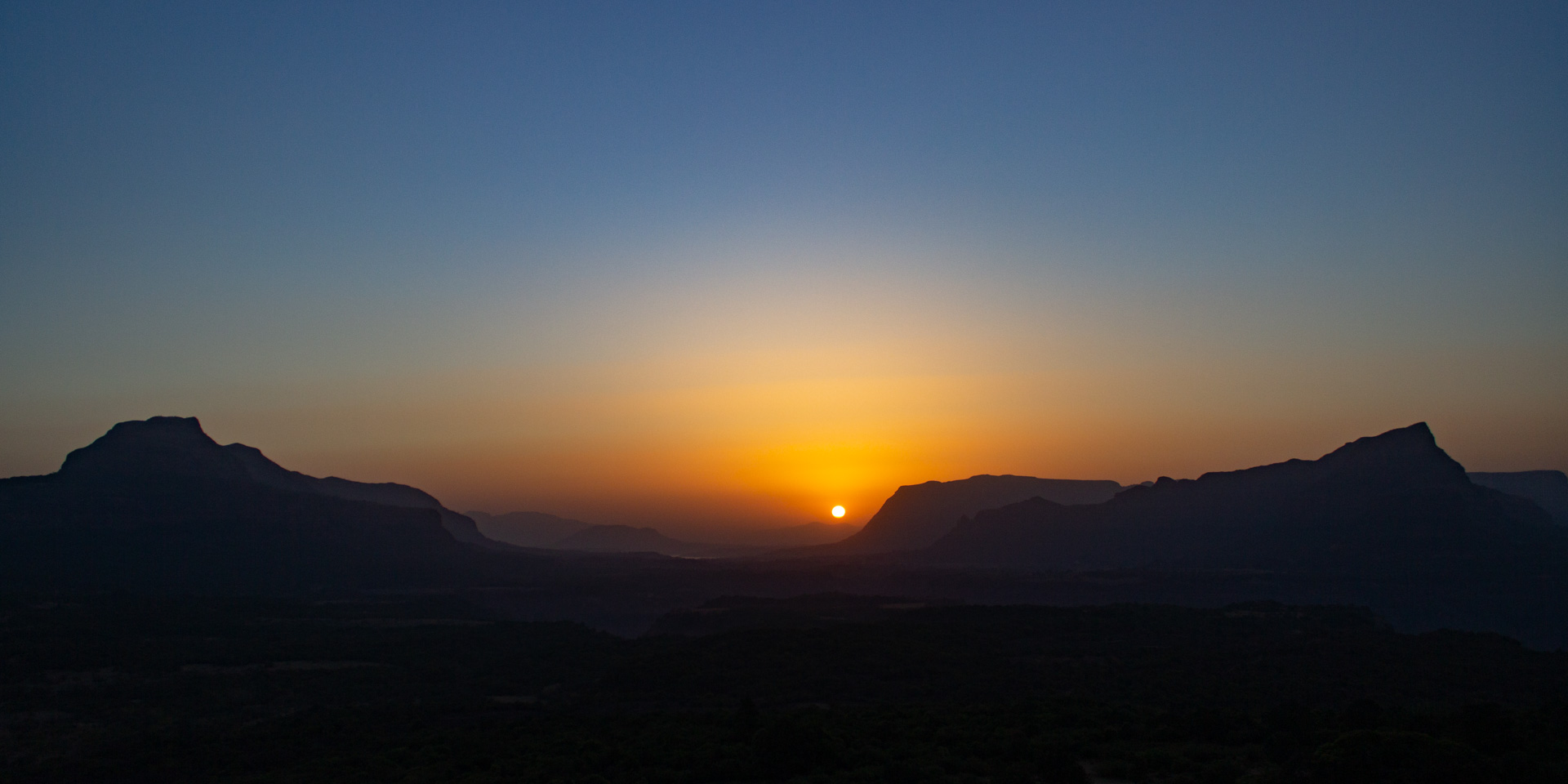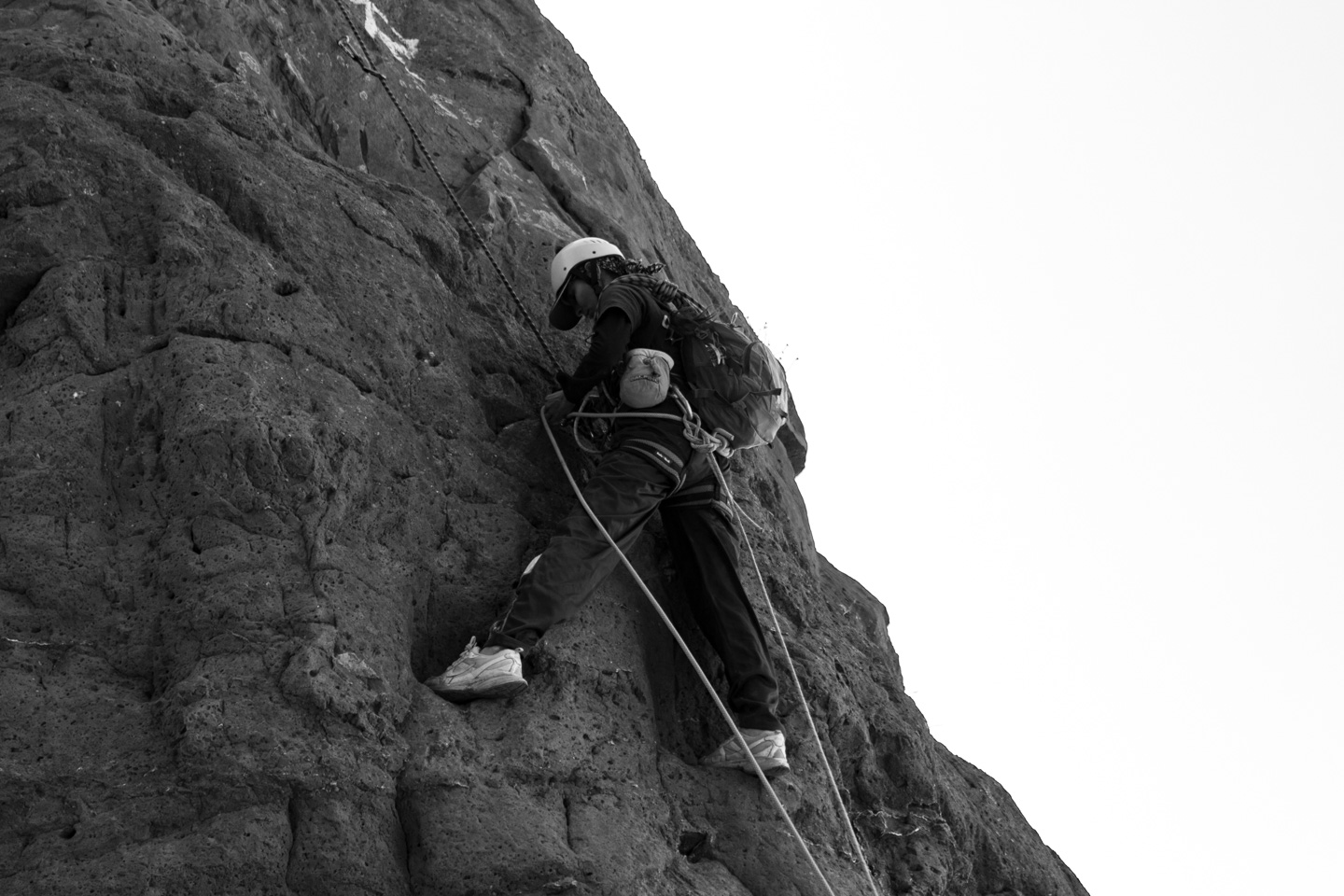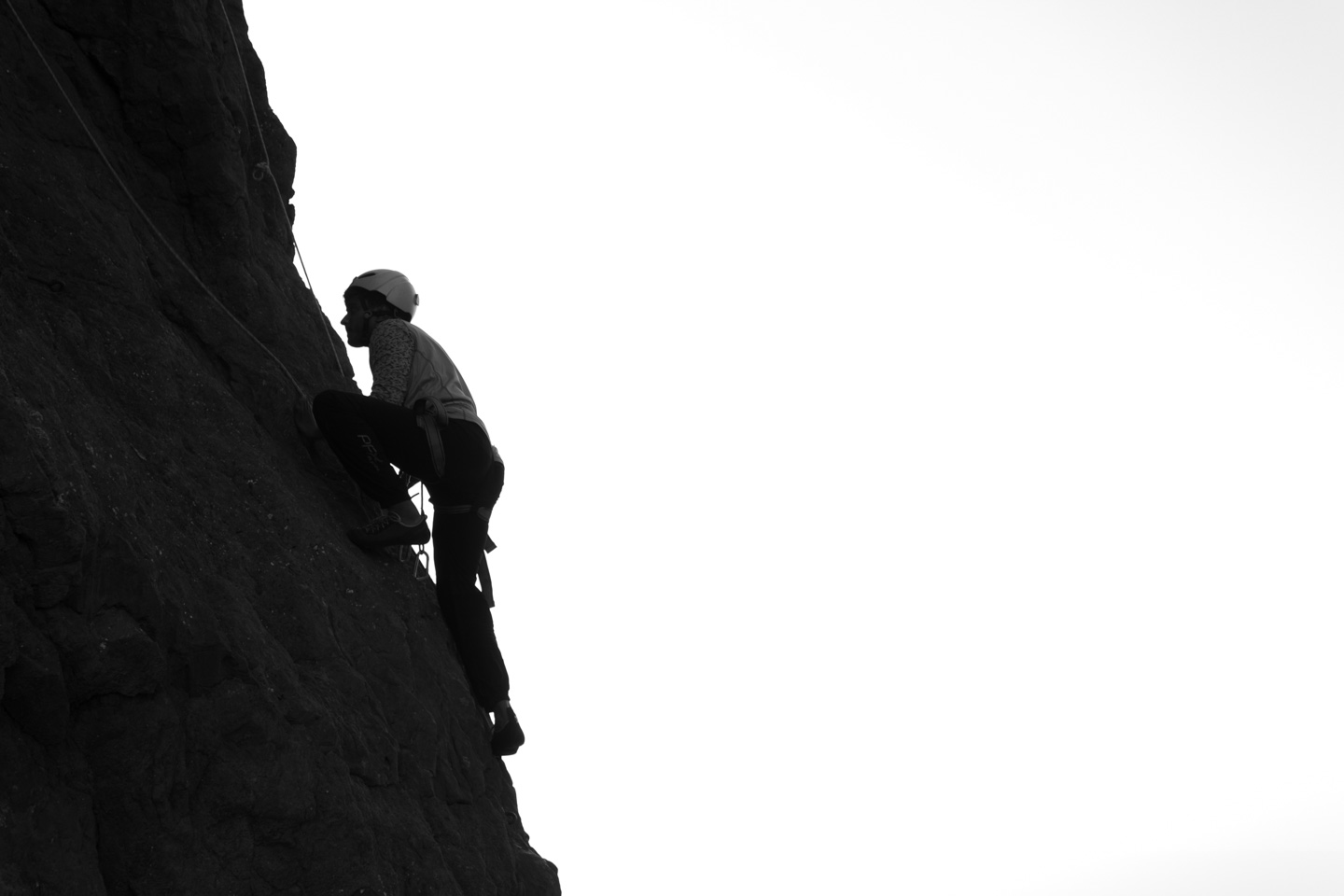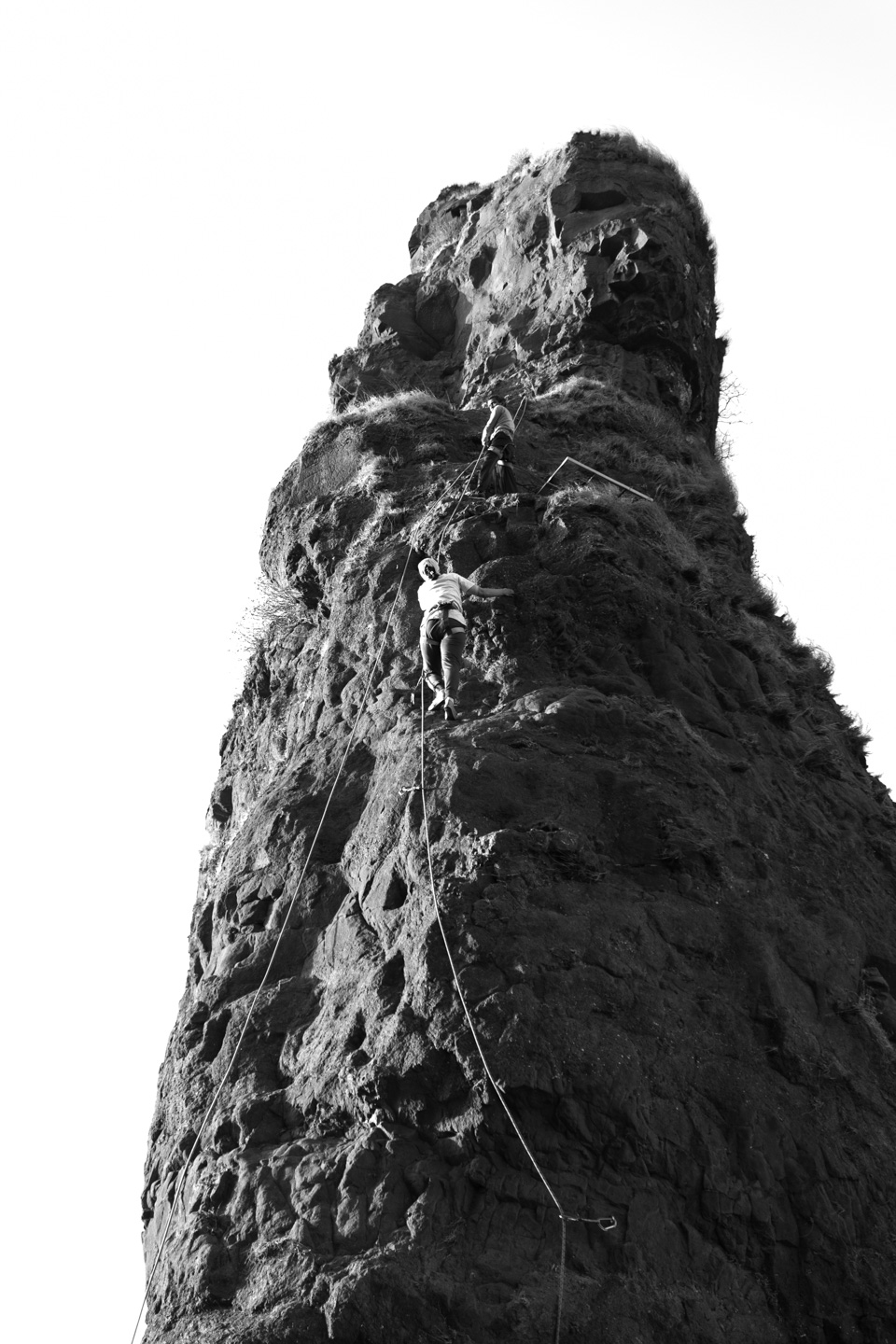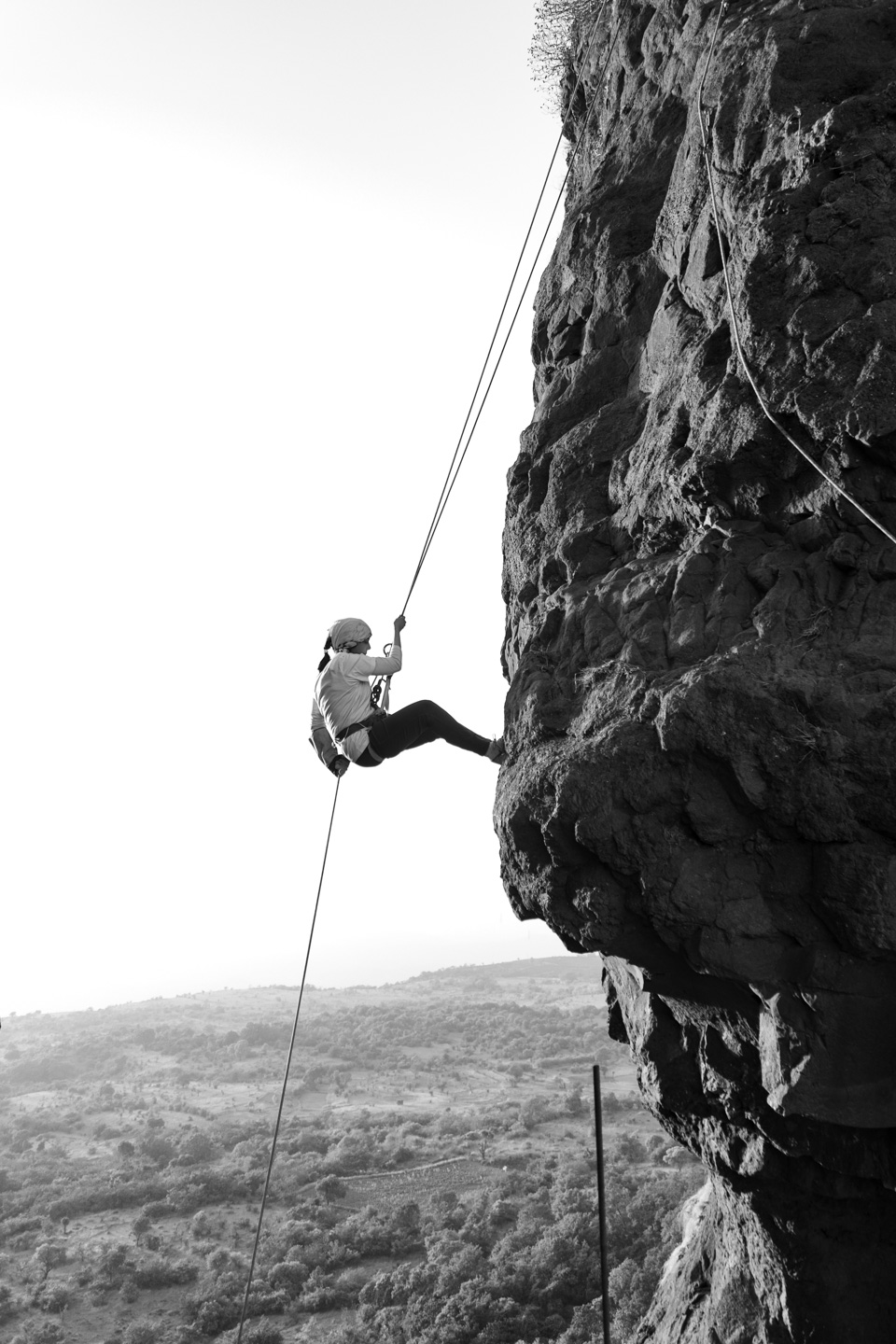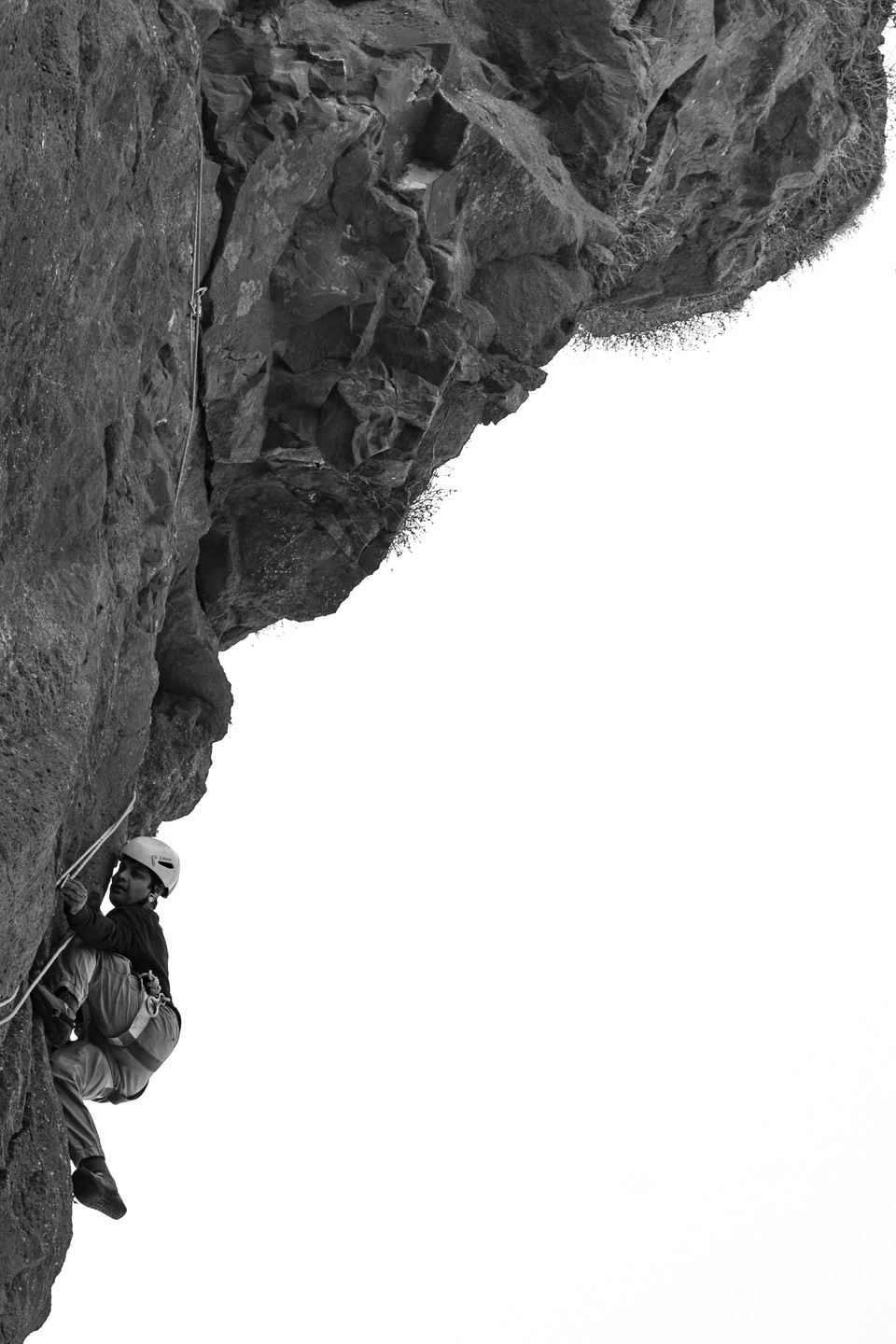 ---
while i've been climbing for several years now, it's mostly been sport-climbing: on artificial walls or in bouldering gyms. so i attended a rock-climbing training course (rctc) organised by the explorers & adventurers (e&a) to brush-up on techniques for bouldering, climbing, belaying, rappelling, rope-work, etc.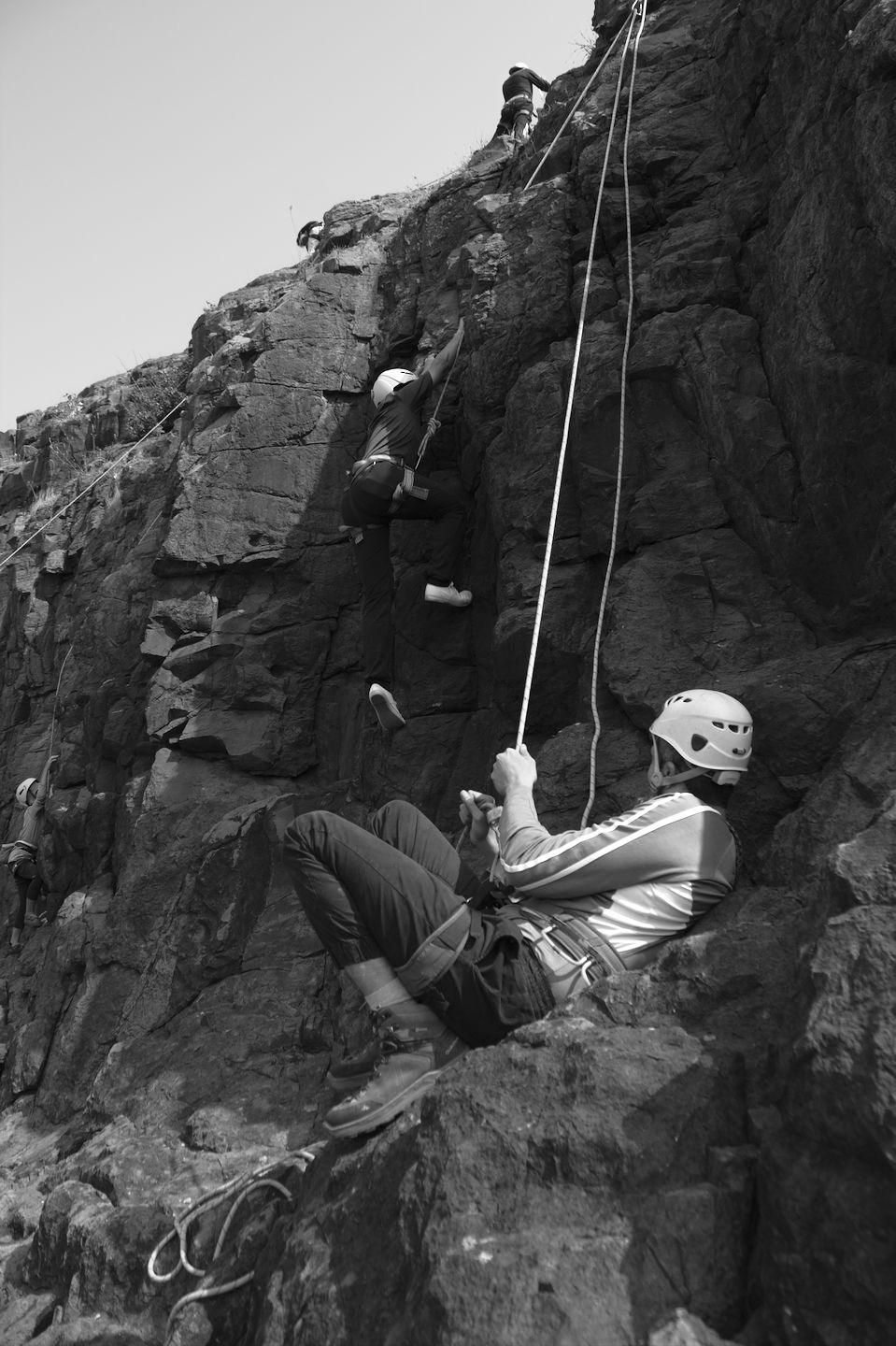 this was a basic course — largely intended to introduce newcomers to the sport — but i also wanted to get back in touch with the club that i grew up with. i have been away from bombay for more than ten years; although i kept active in delhi, bangalore and london (and met some wonderful people along the way), i've direly missed hiking with the e&a: early-morning train journeys out of bombay; communal lunches and shared spoons; selflessly lending equipment; making mistakes and knowing someone will catch you; picking up rubbish along the way; the joy of introducing someone new to the outdoors; dusty clothes and worn shoes; hopping on pebbles; and all the other things that keep us young, humble and sane.