2016 tagged with: filed under:
the rca's information experience design programme was a heady-mix of art, design and engineering (brought together with a fair amount of computational thinking).
for our graduation show, we took images of each student's work and algorithmically blended them together. the resulting patterns were employed on flyers and a website in the run-up to the show.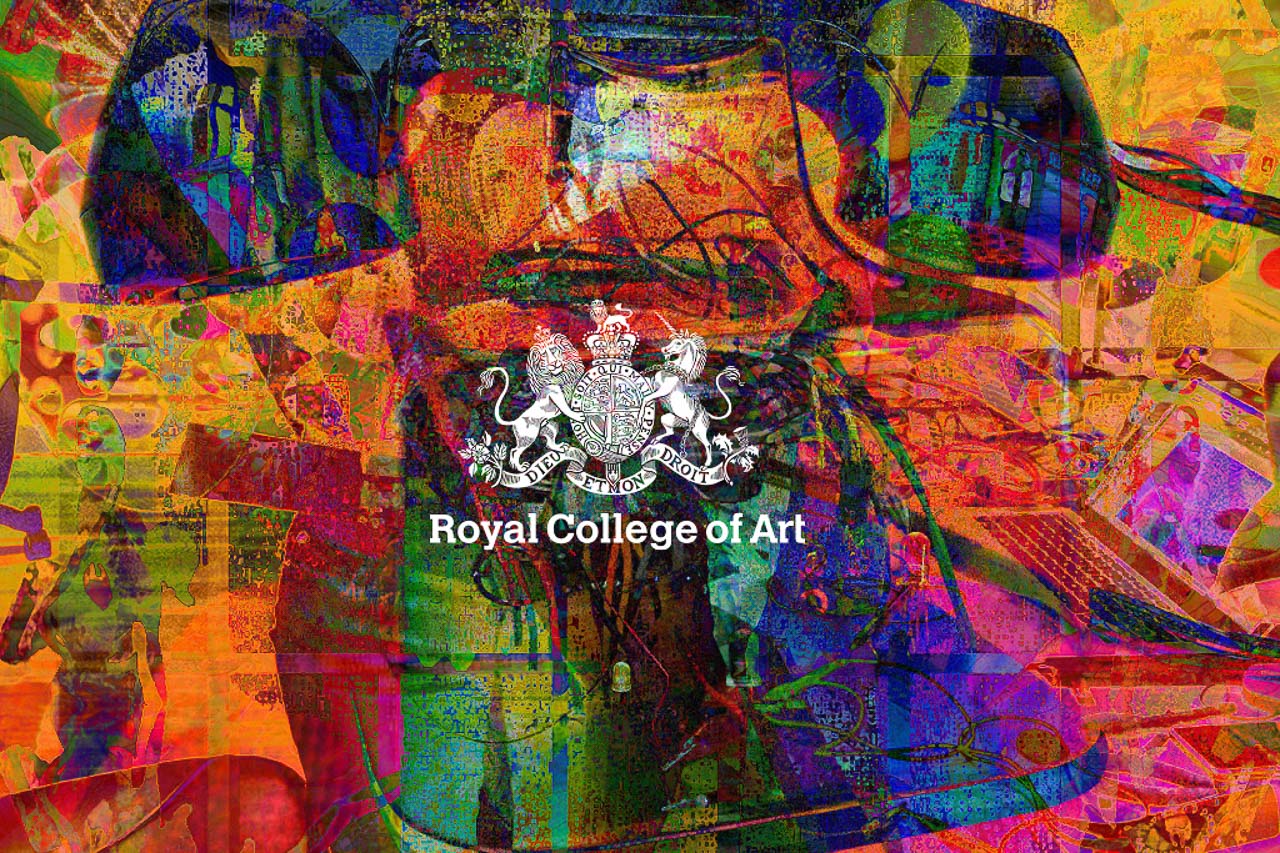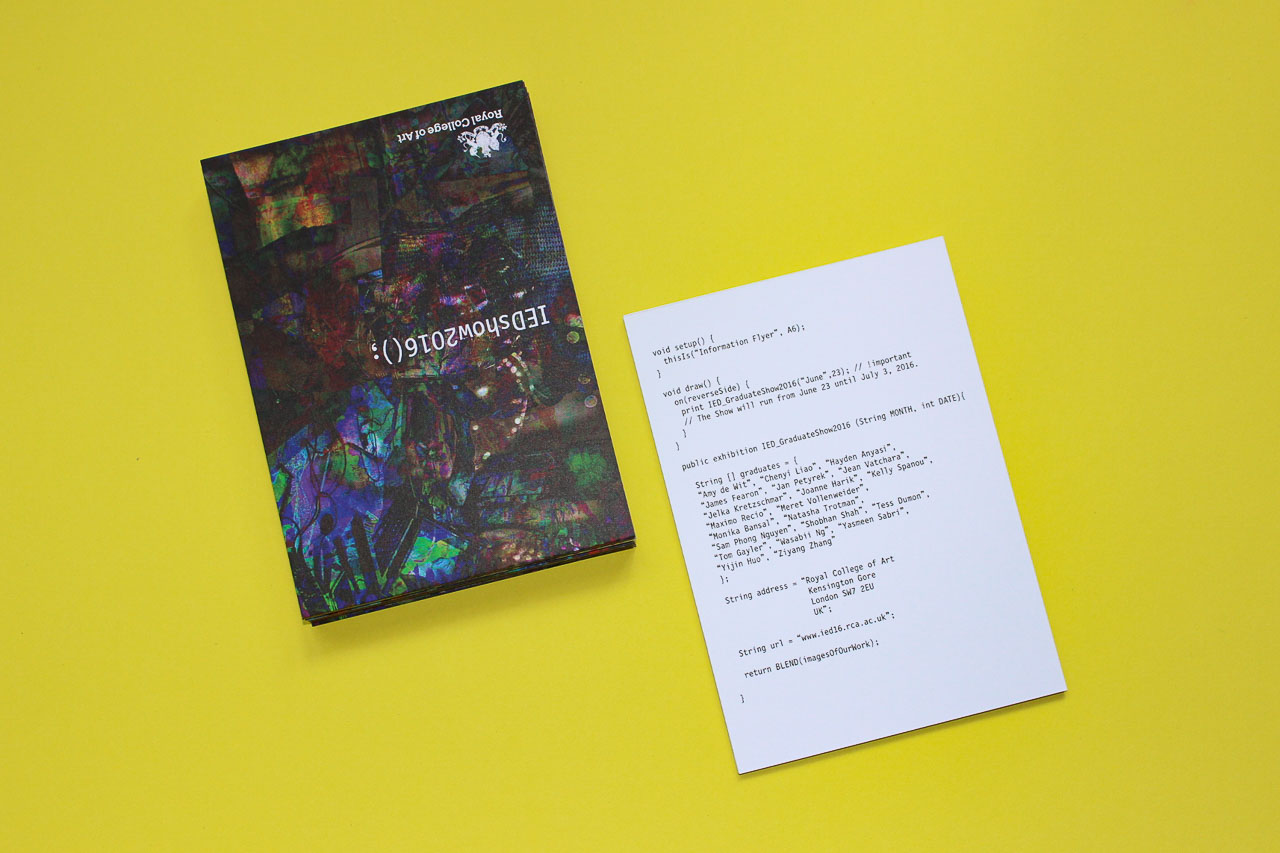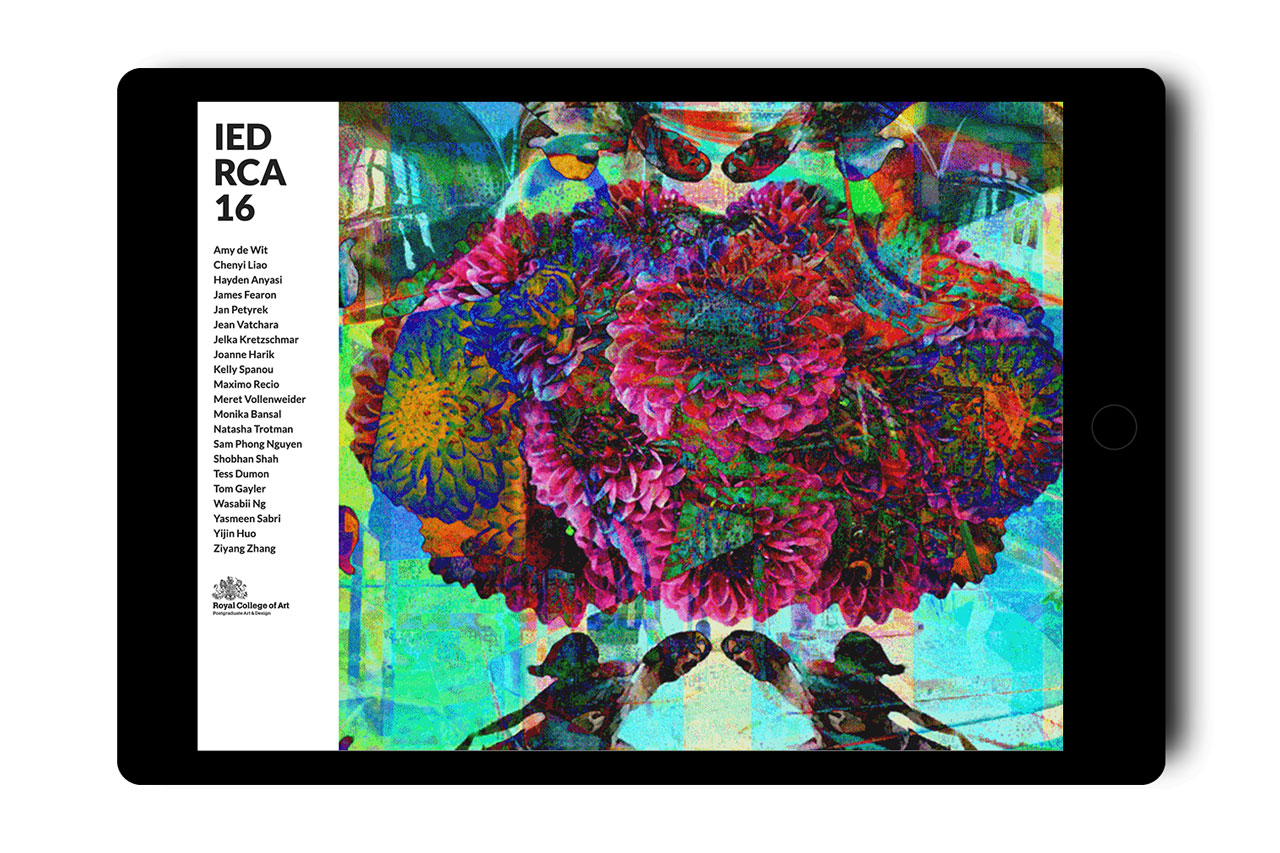 art direction: jean vatchara
my role: software to blend images; pseudo-code for flyer; website.
documentation: jelka kretzschmar