national anthropological museum
artefacts and structures brought over from different regions in india (deserts, hills, forests, plains, etc).
its exhibitions are crying out to be curated better (or, at-least, captioned less lazily), but—like the pergamon museum in berlin—its contents are much-too magnificent to take slight against. this one deserves to be visited over a week (at-least), with architects and anthropologists and friends (and foes!) by one's side.
see: Indira Gandhi Rashtriya Manav Sangrahalaya.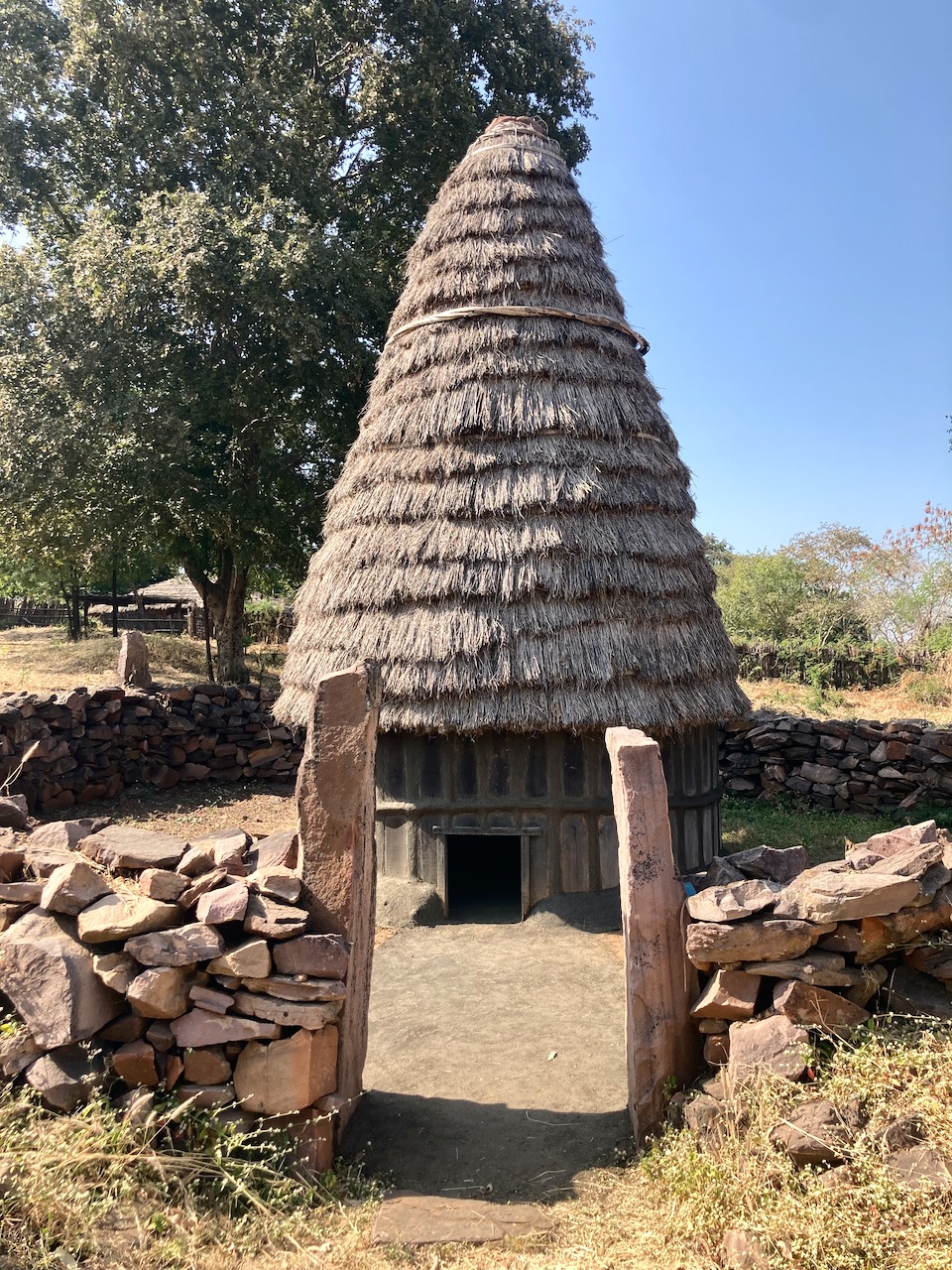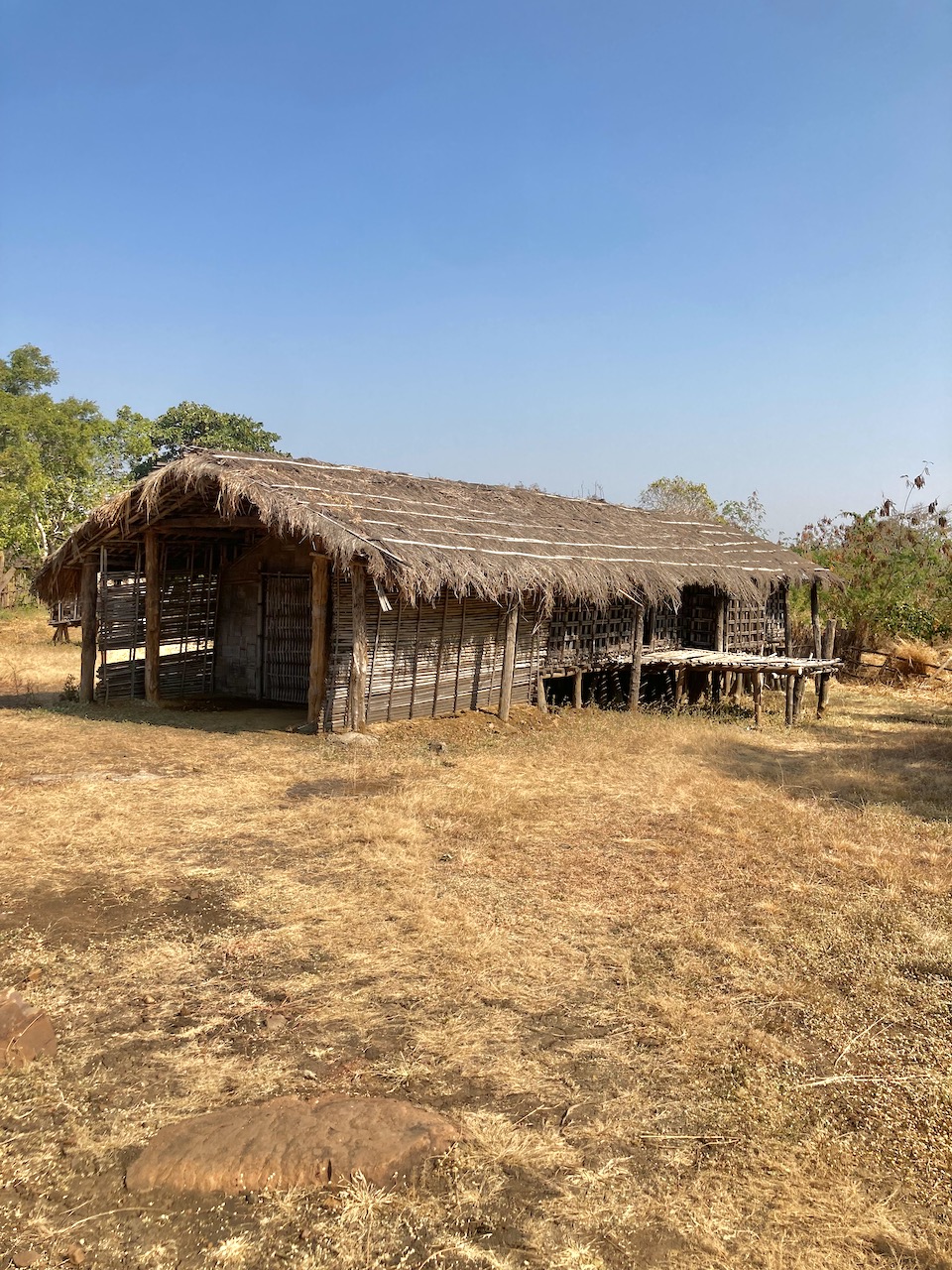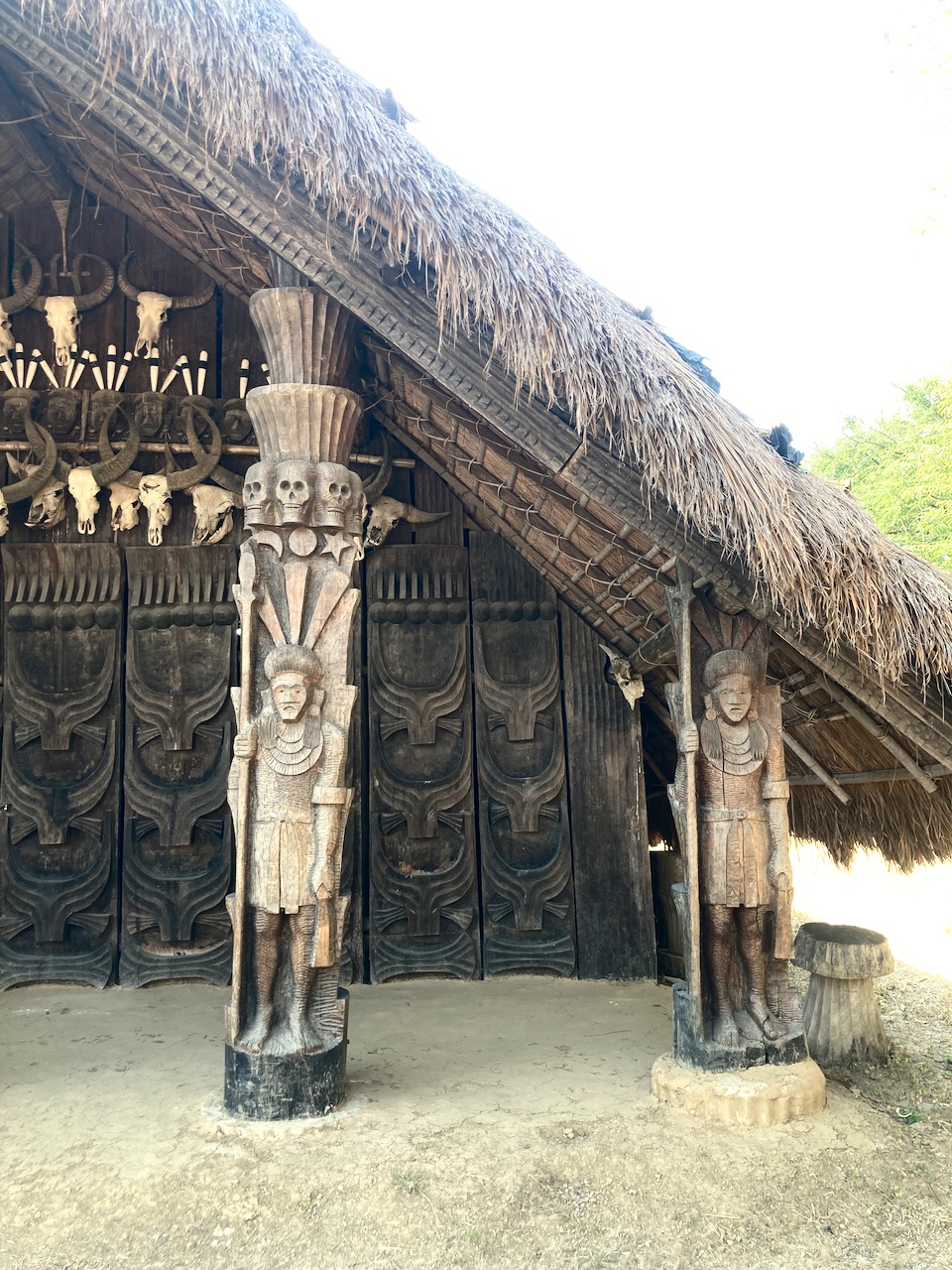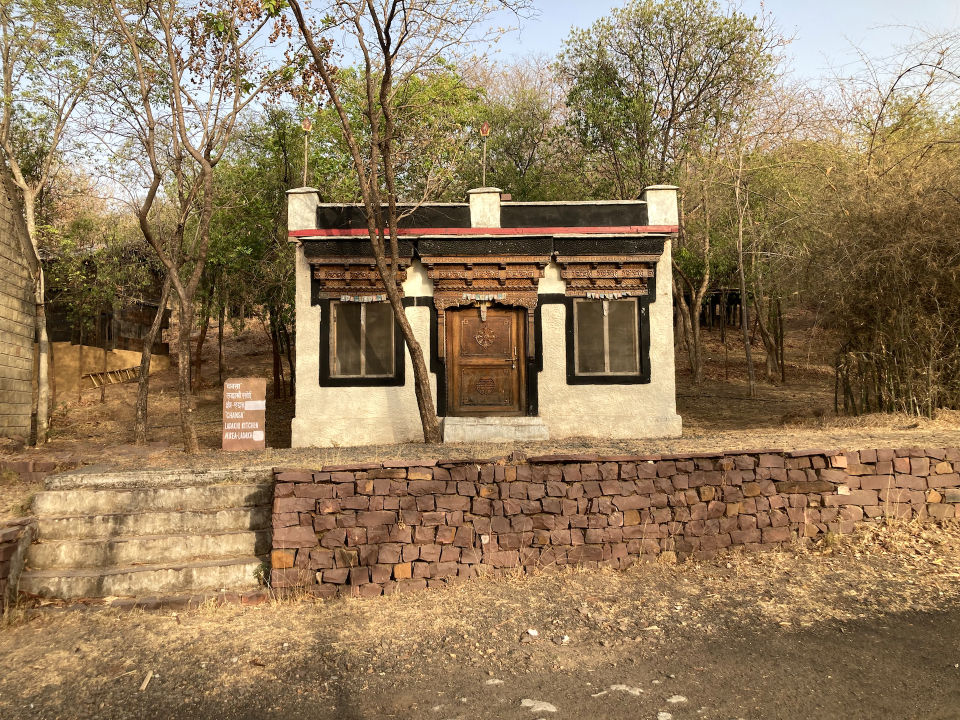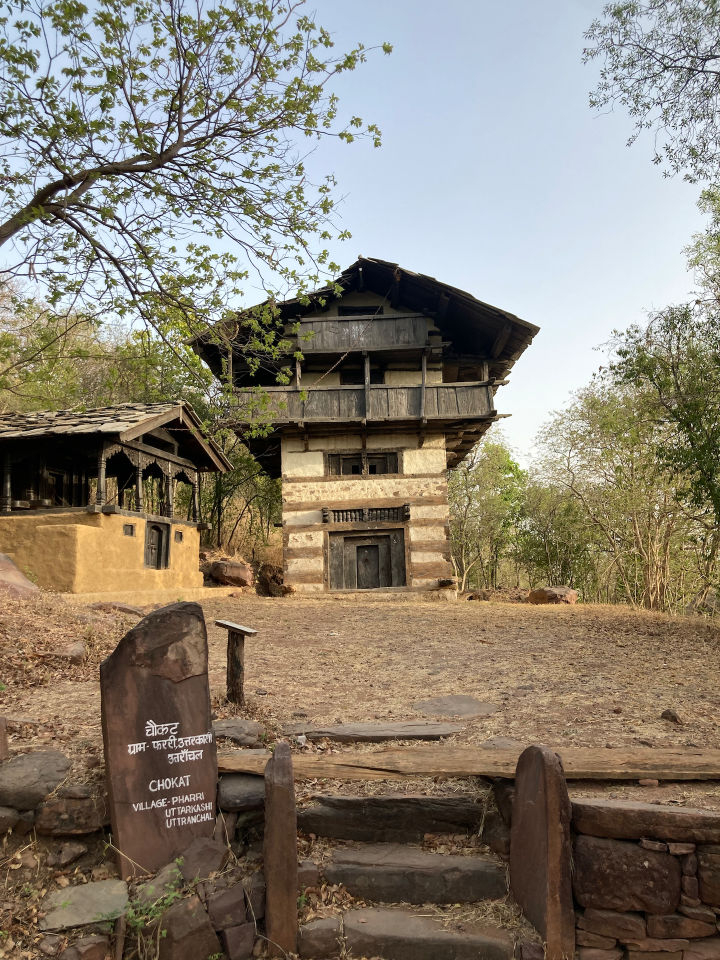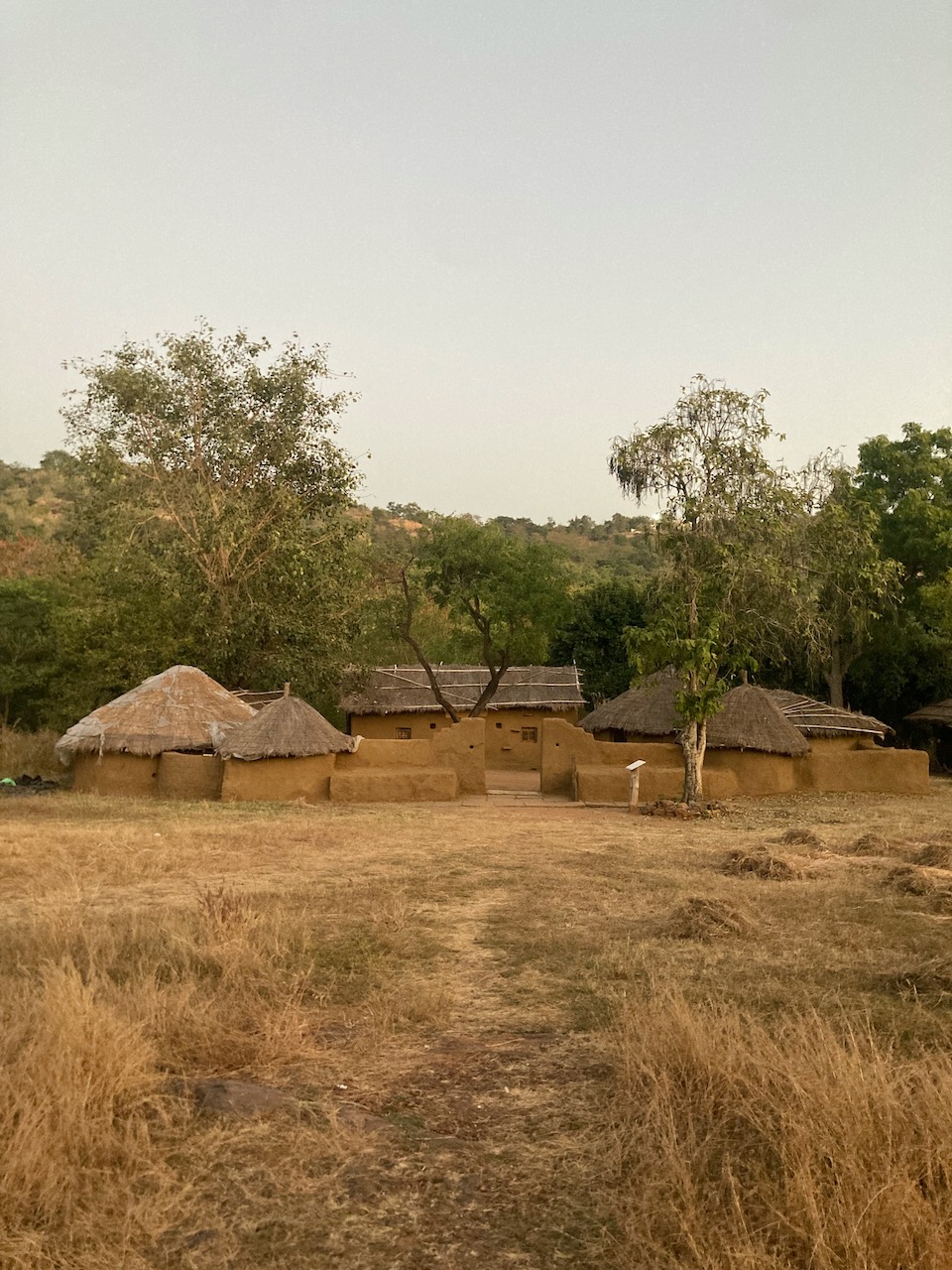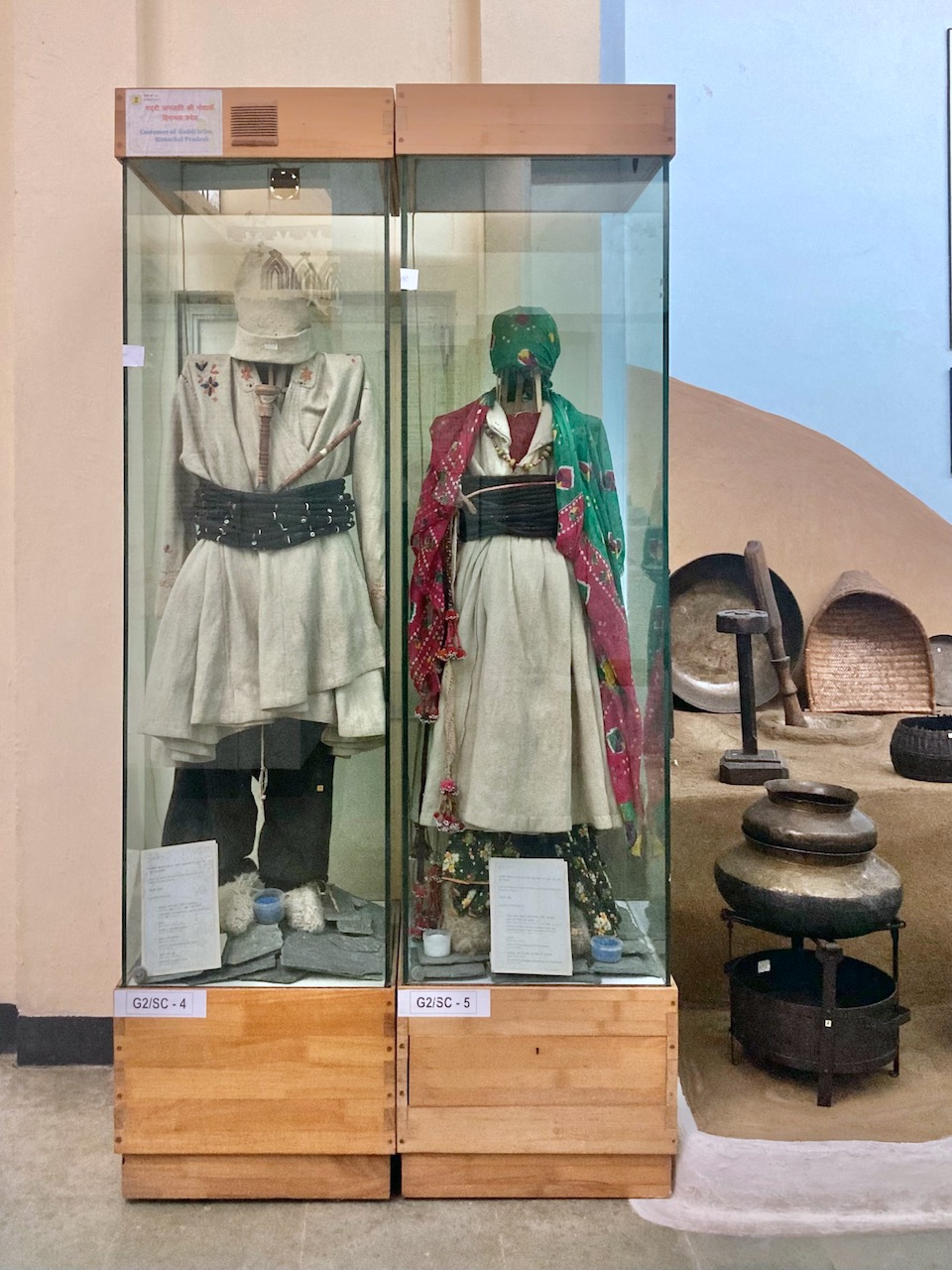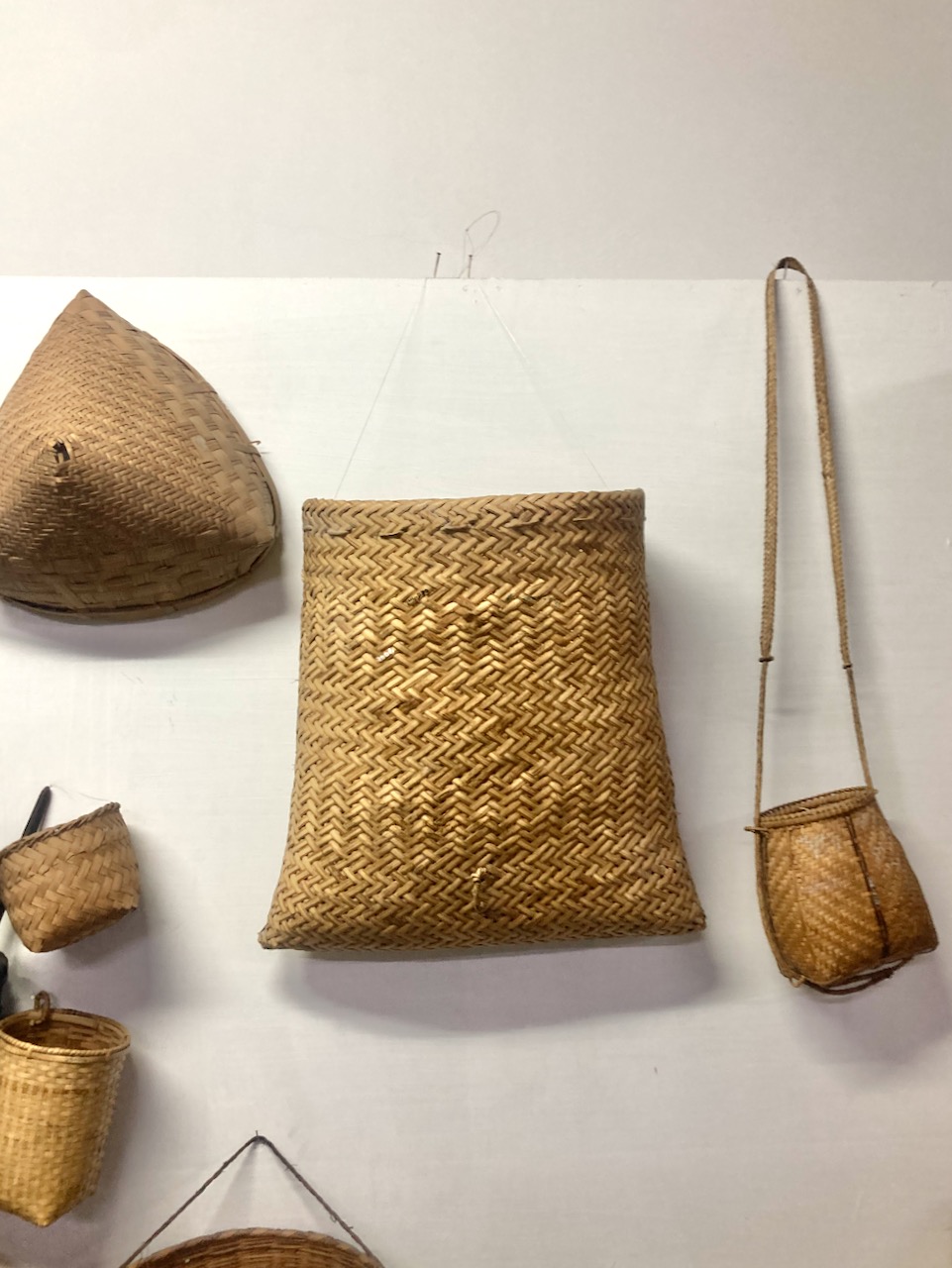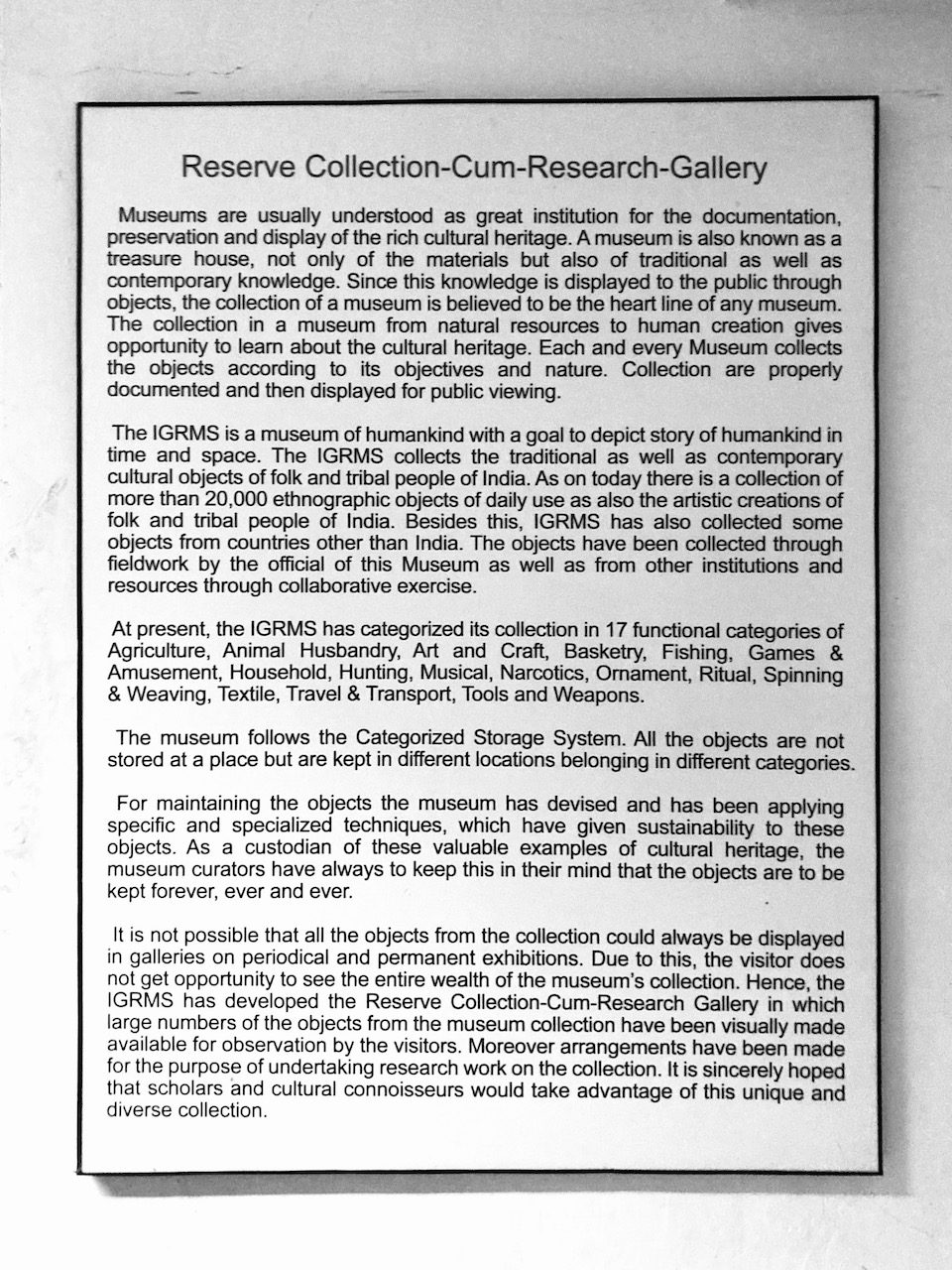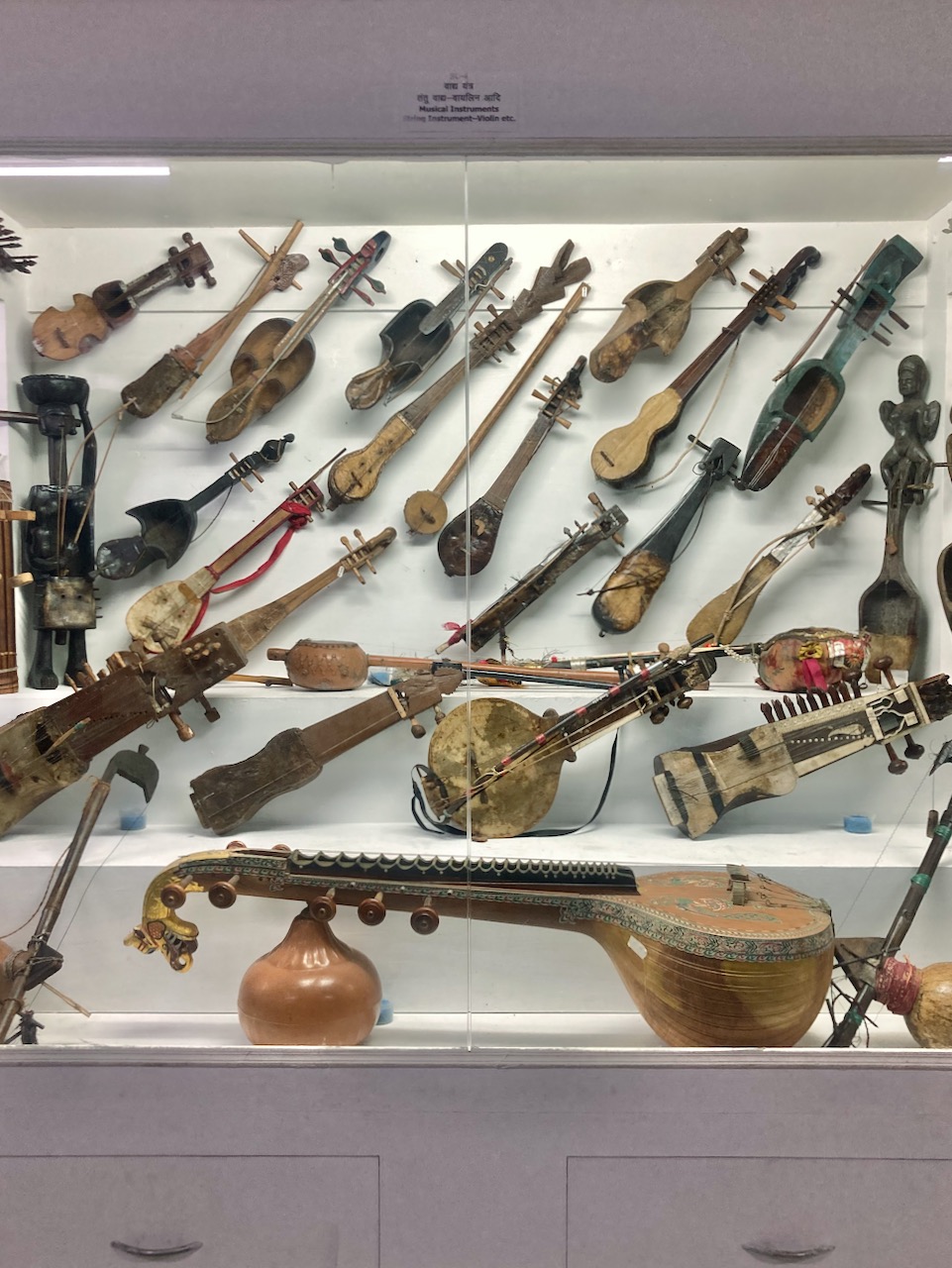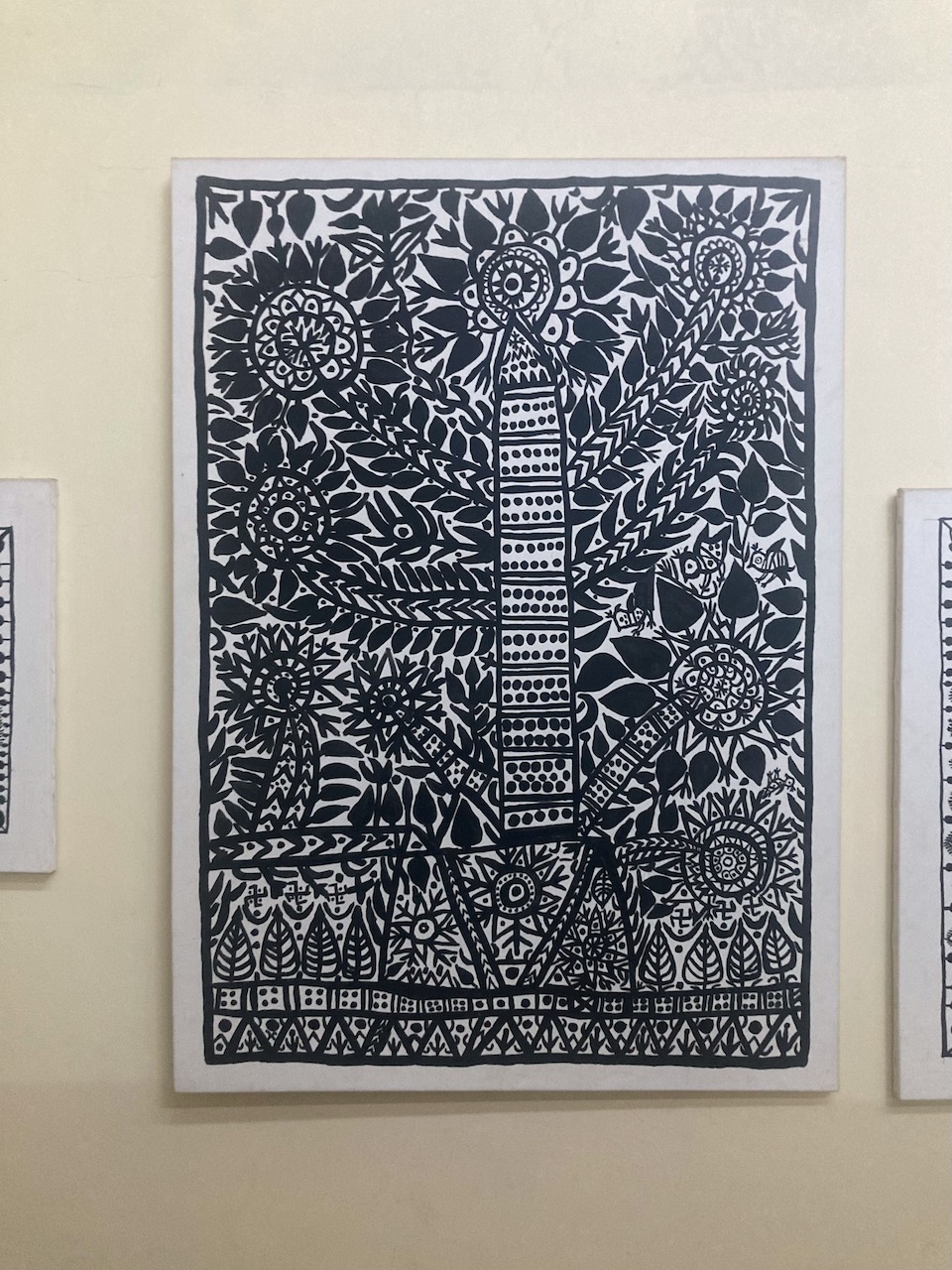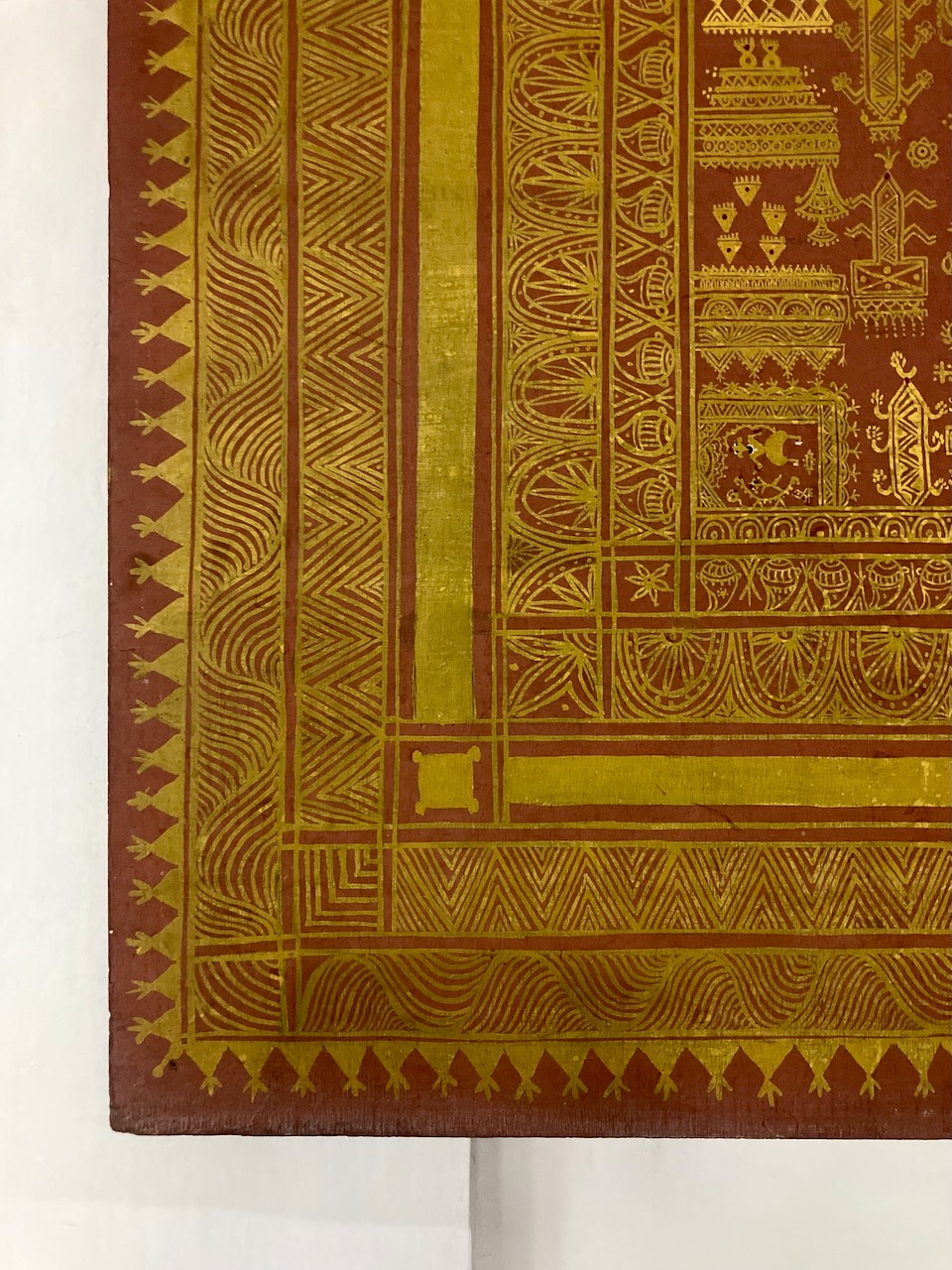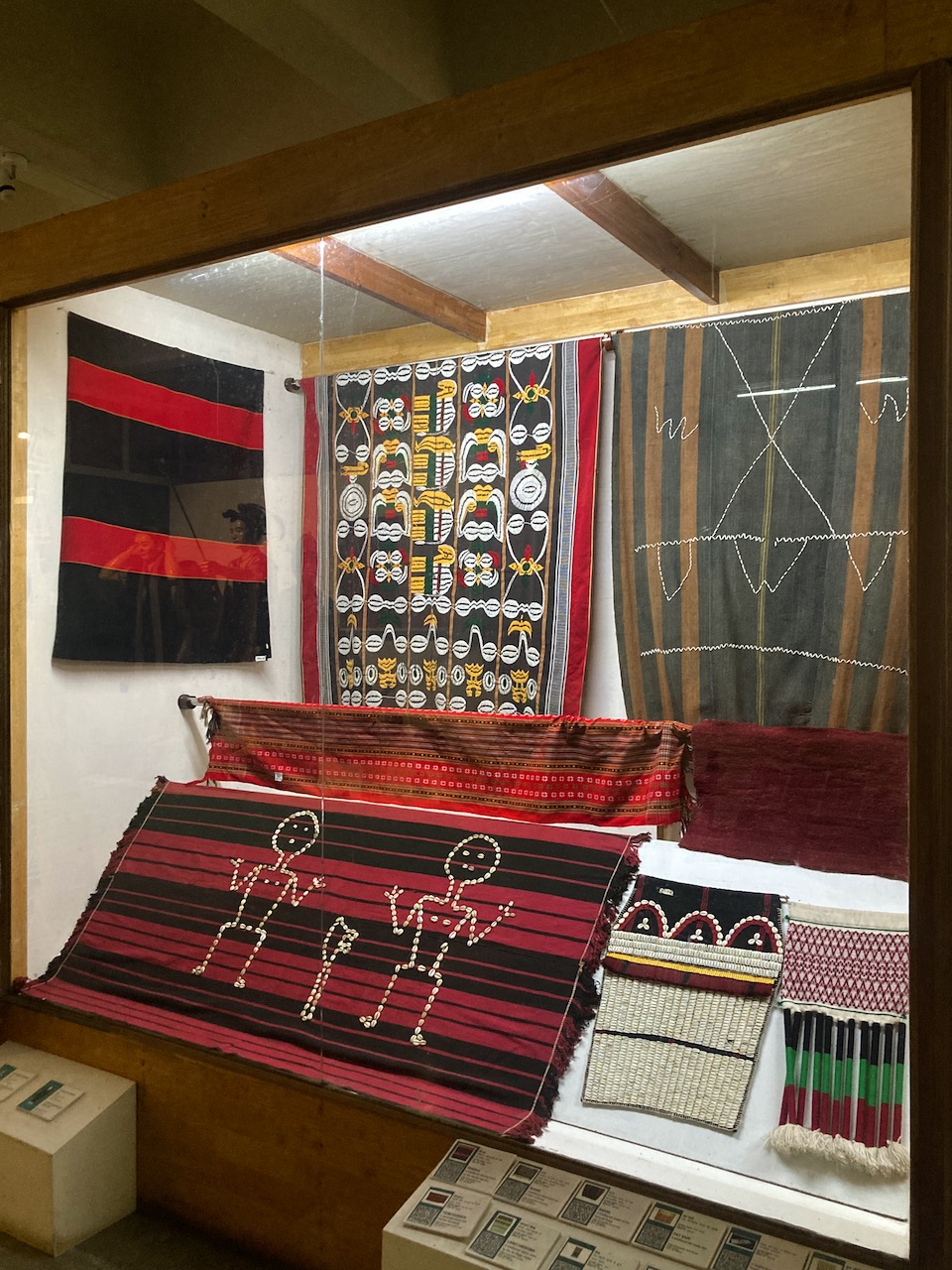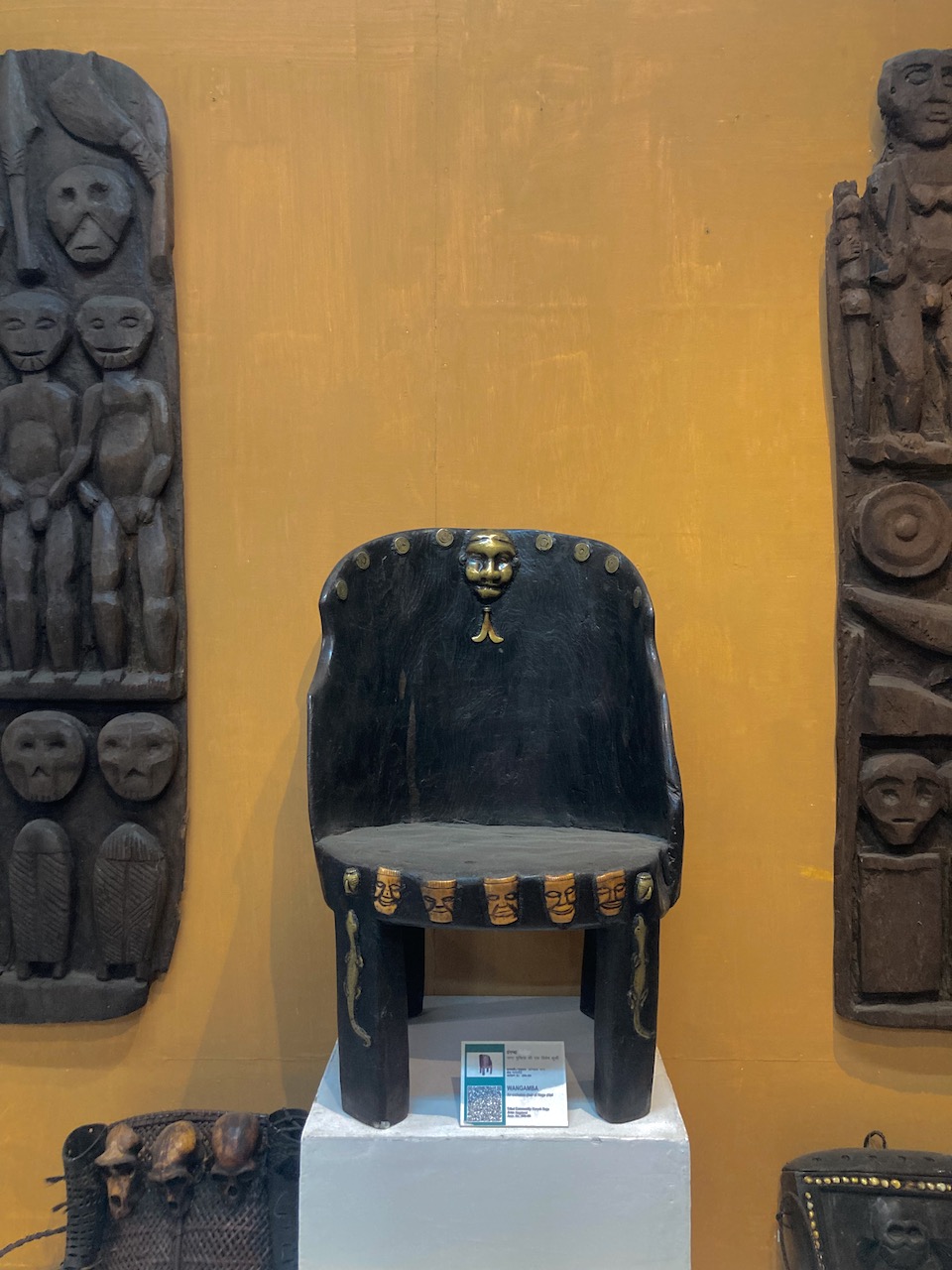 tribal museum
exhibitions of tribal cultures of madhya pradesh: with homes, objects, rituals, ceremonial structures, games, paintings, musical instruments (and more) on display.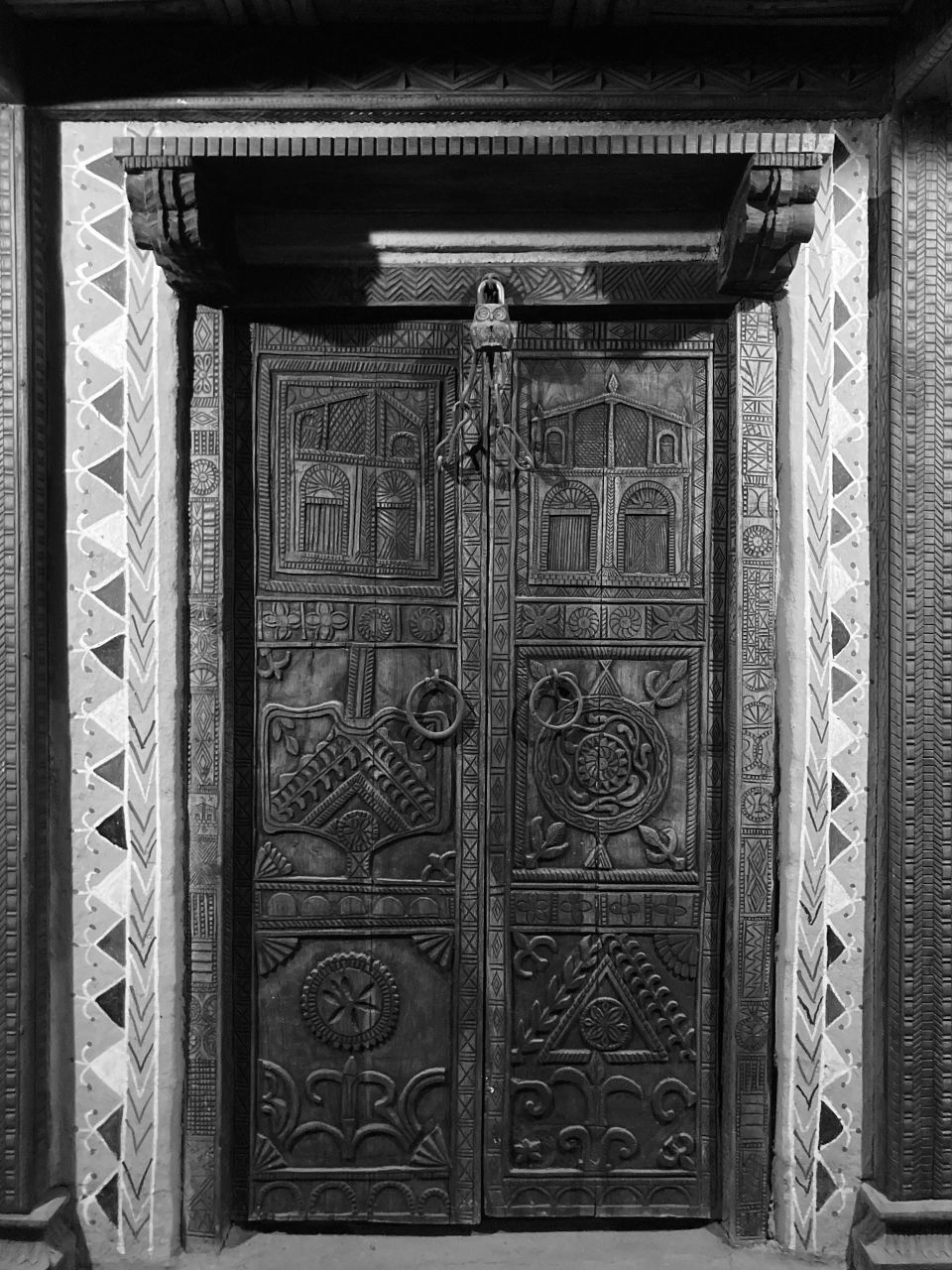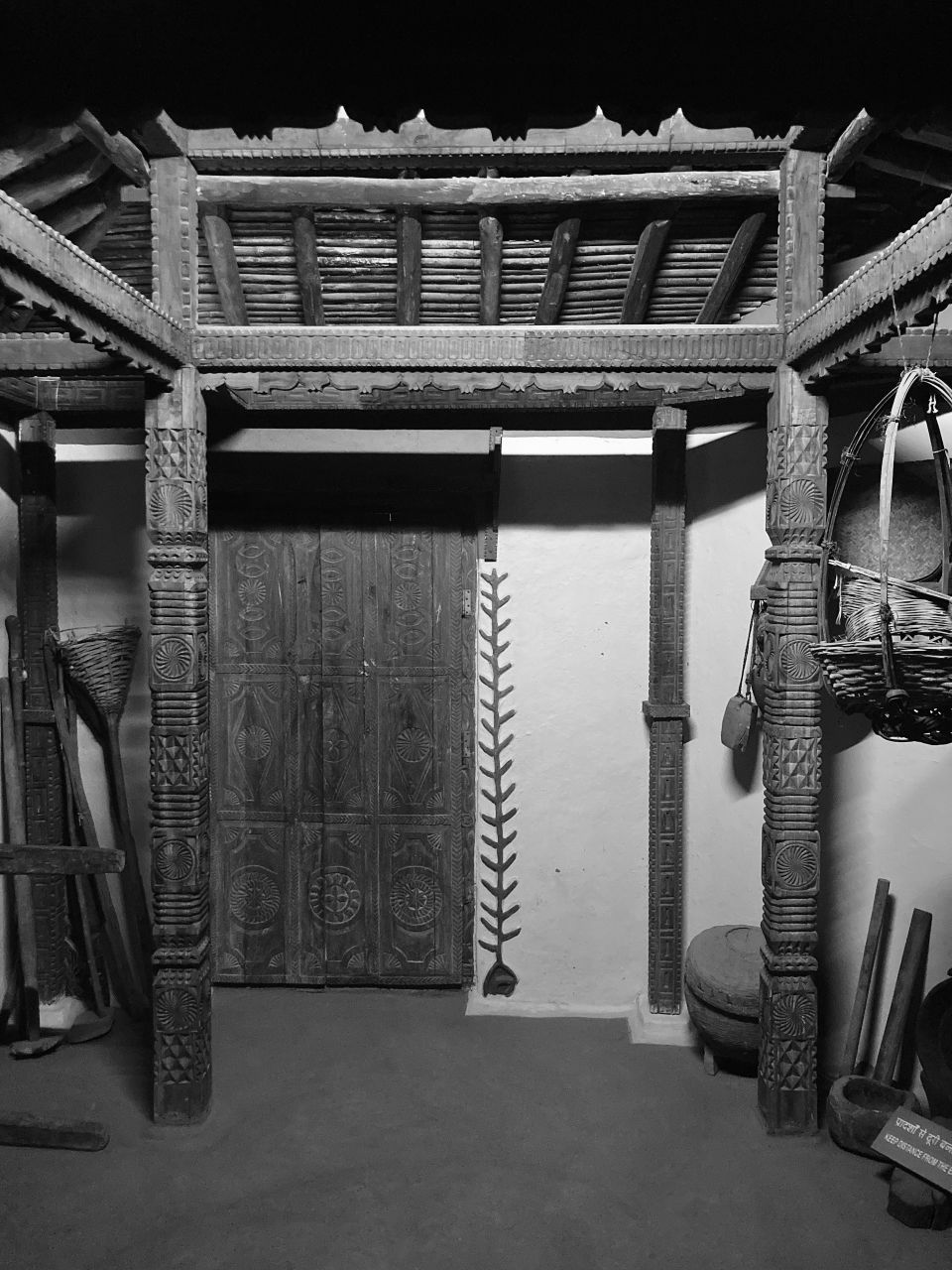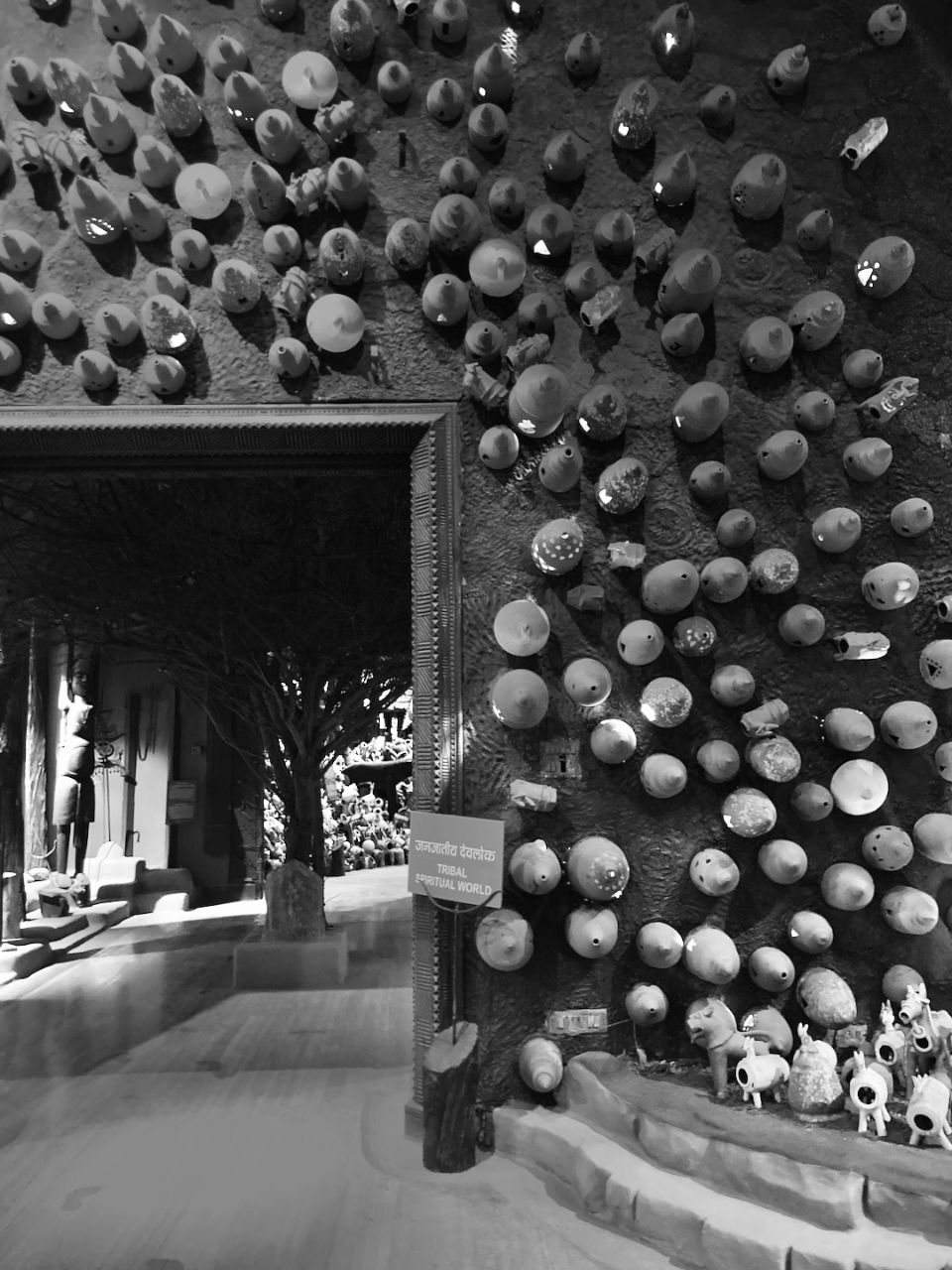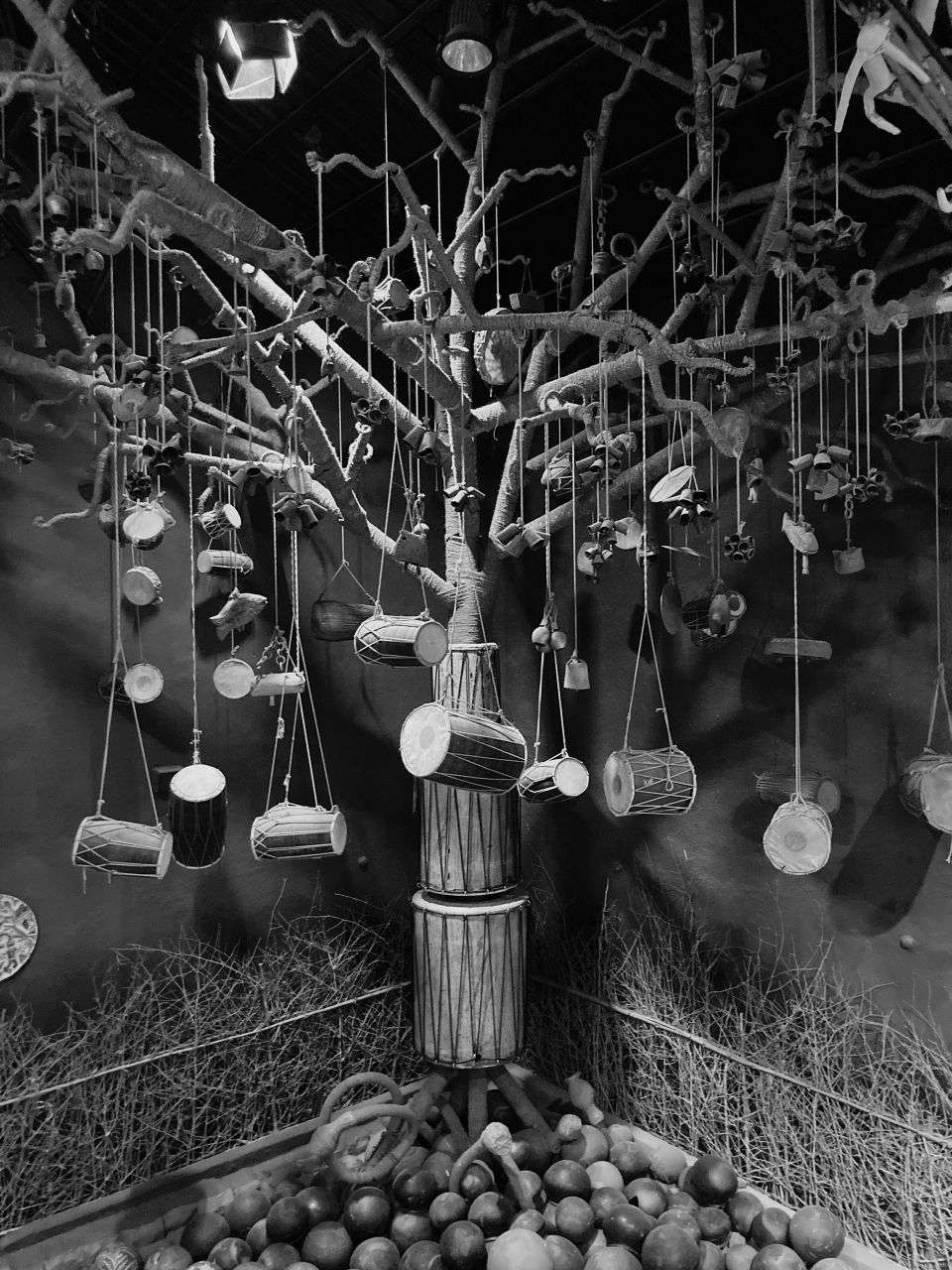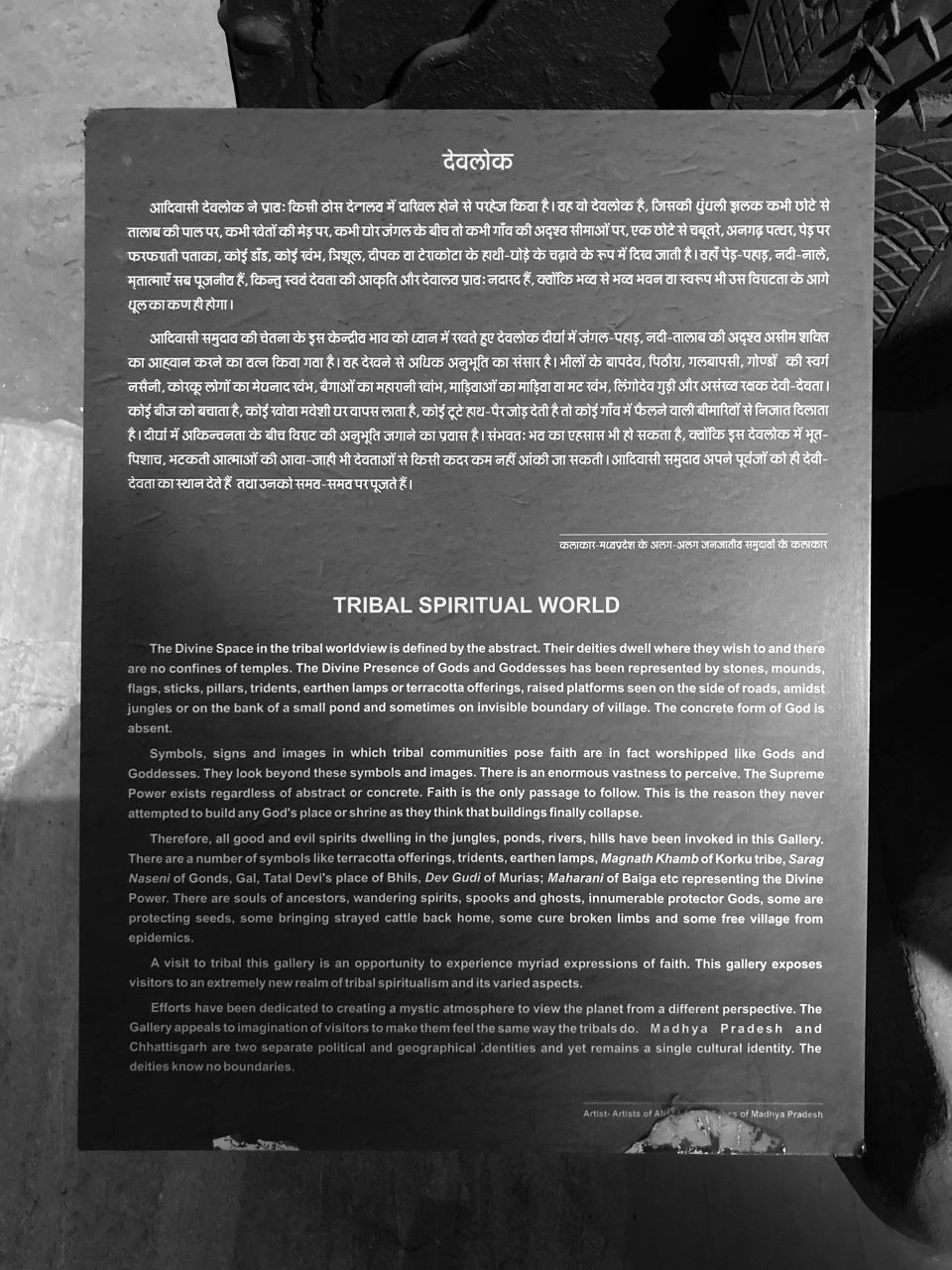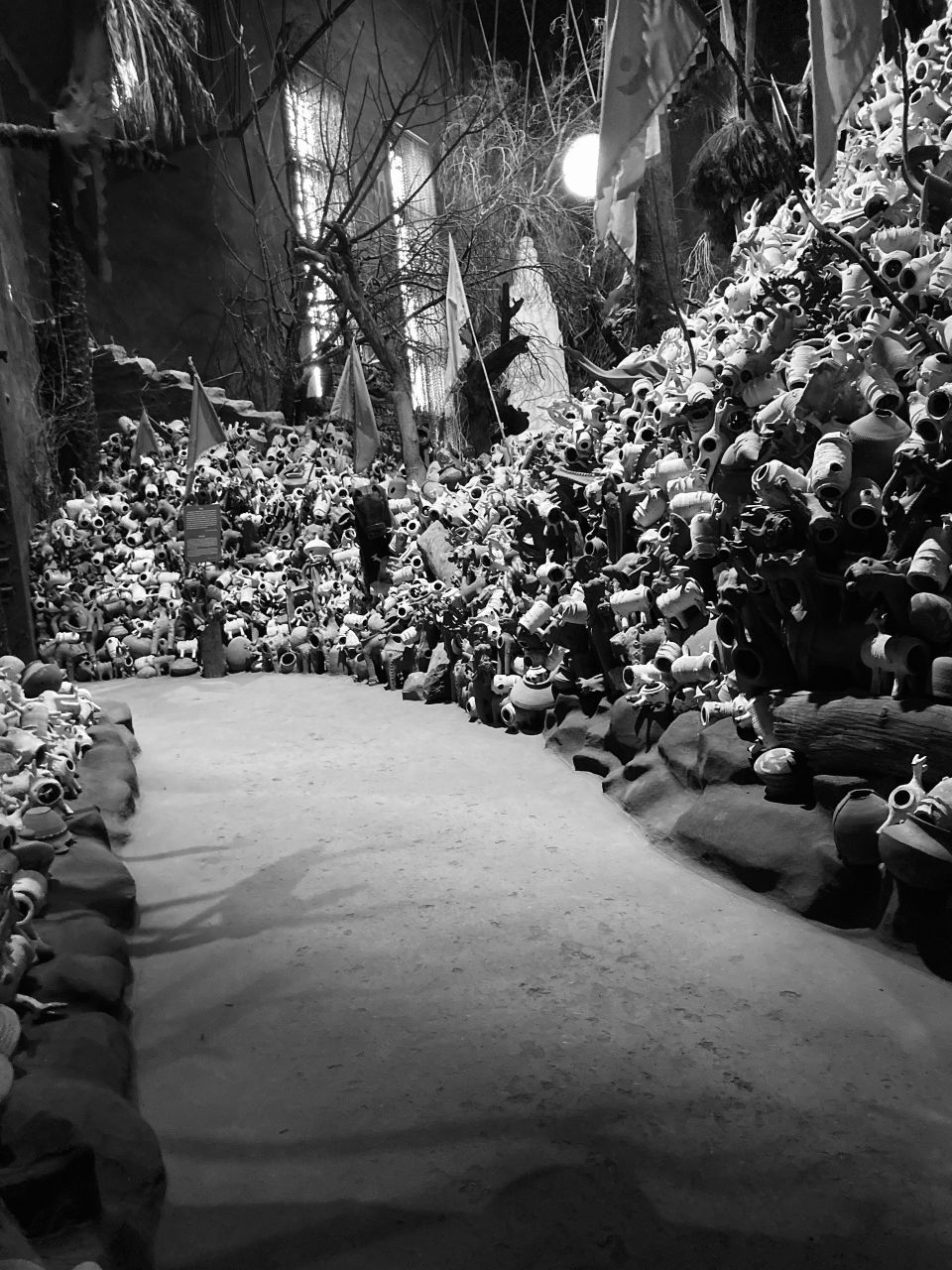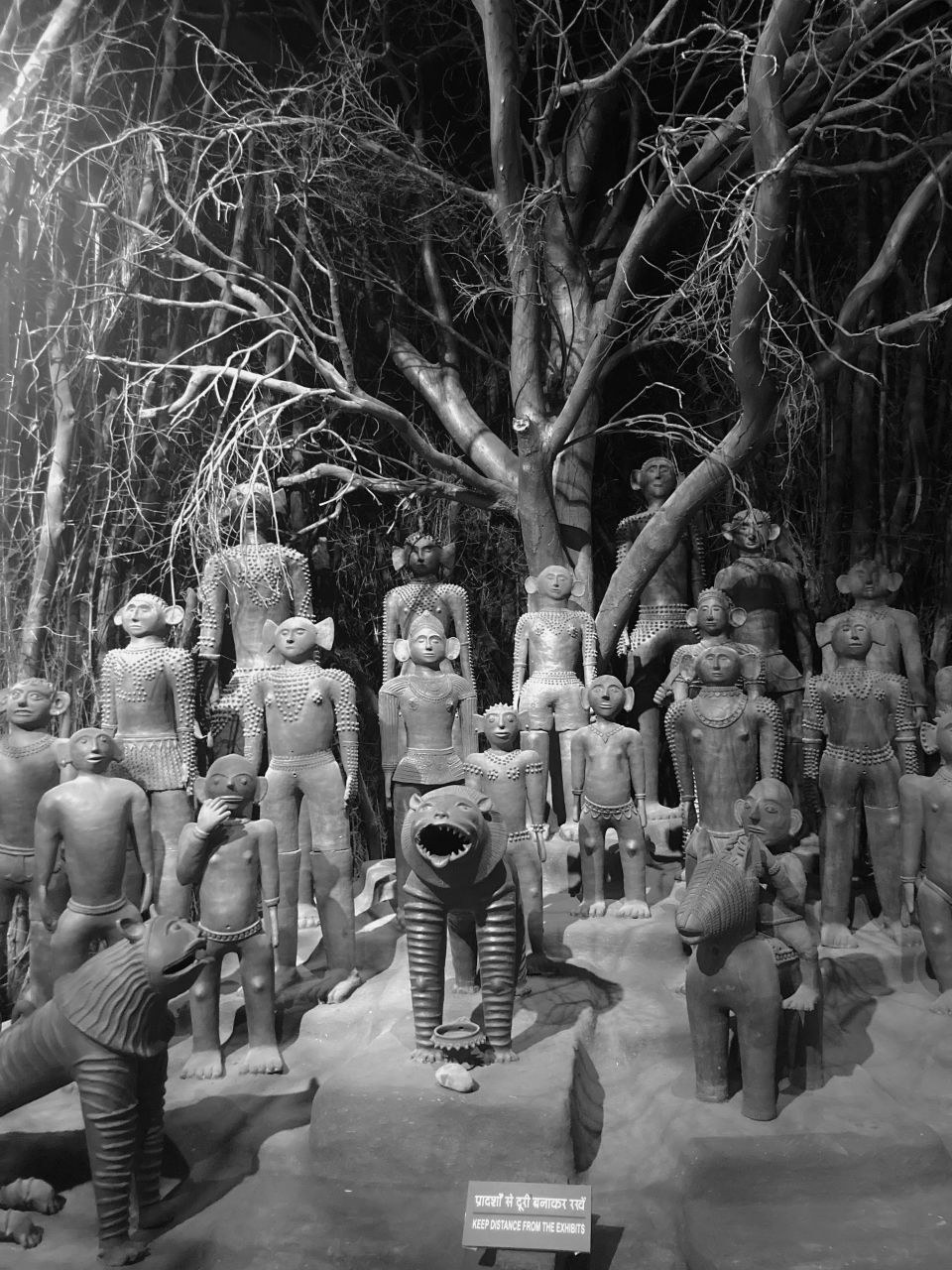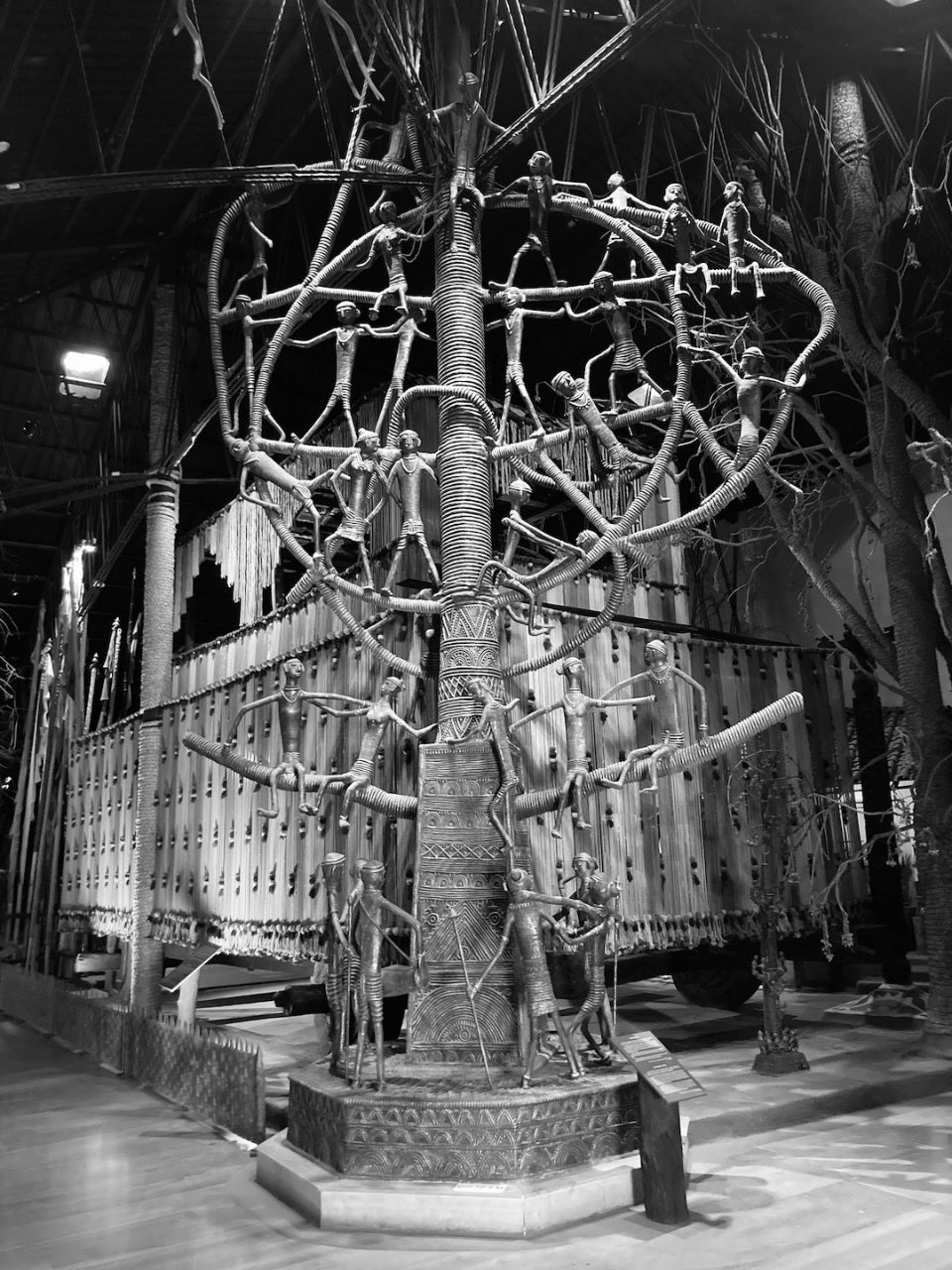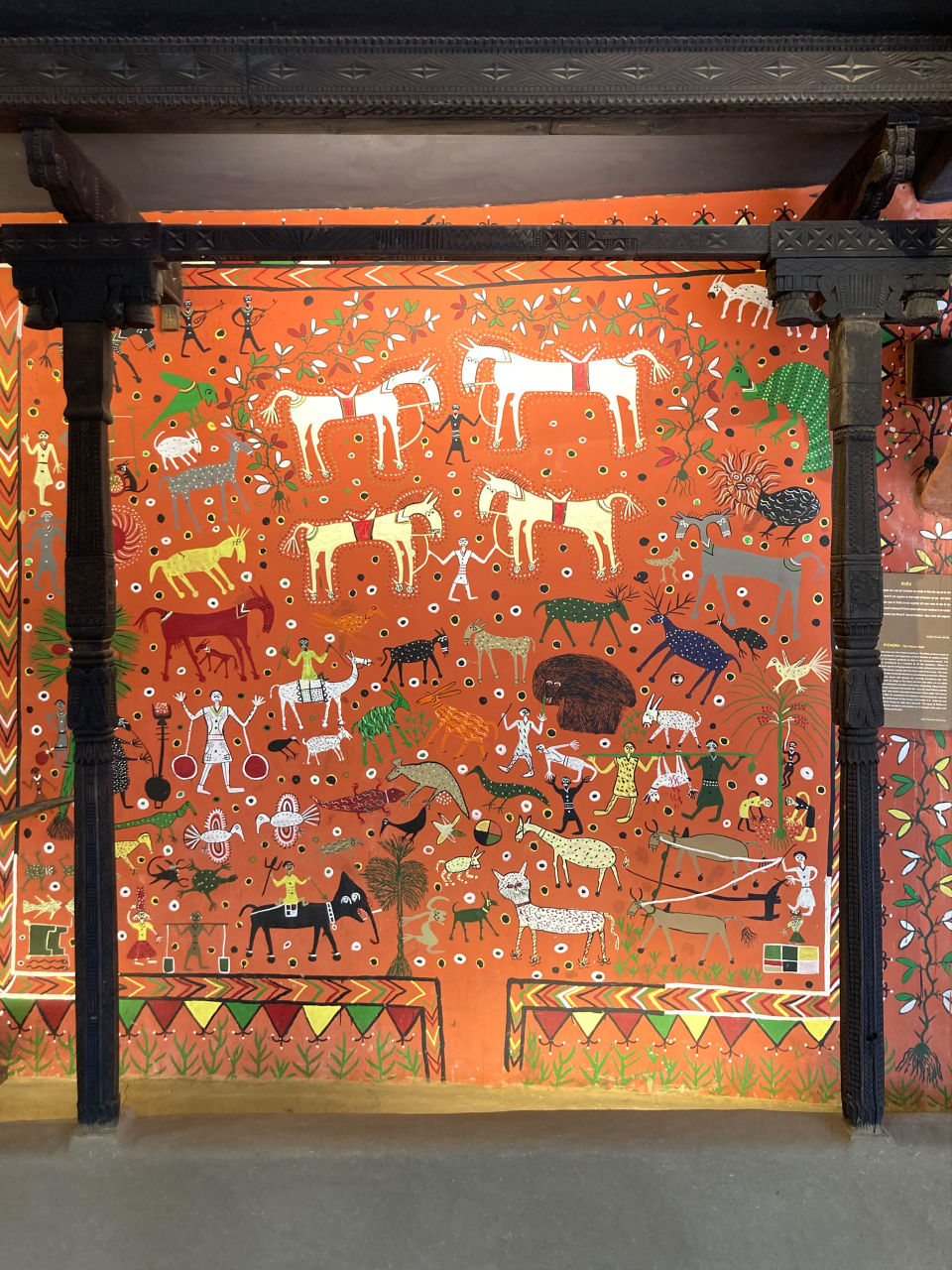 —
gratitude: to aman, setu and pramod, for inviting me to bhopal ; and to rohit, for pointing me toward bhopal's museums.