ajoba (from dehene). feb 2022.
it took us seven hours of hiking — through sun-baked plains, karvi forests, and a rock-fall — to get to ajoba's first campsite. two of us experienced cramps then, so we pitched tents there for the night. lacking both time and stamina, we came back down the next morning, and headed home.
a lot of firsts: fell down on a hike ; four times, at that ; slept overnight in a tent in the sahayadris ; froze on a scree patch, because my legs were too tired to balance me ; carried 15–20 kg for that long a period ; and more. ajoba was tough ; and, given how i hadn't done a tough hike in—well—years, it very-nearly broke me. but i was glad to discover myself less weak, mentally, than i'd expected.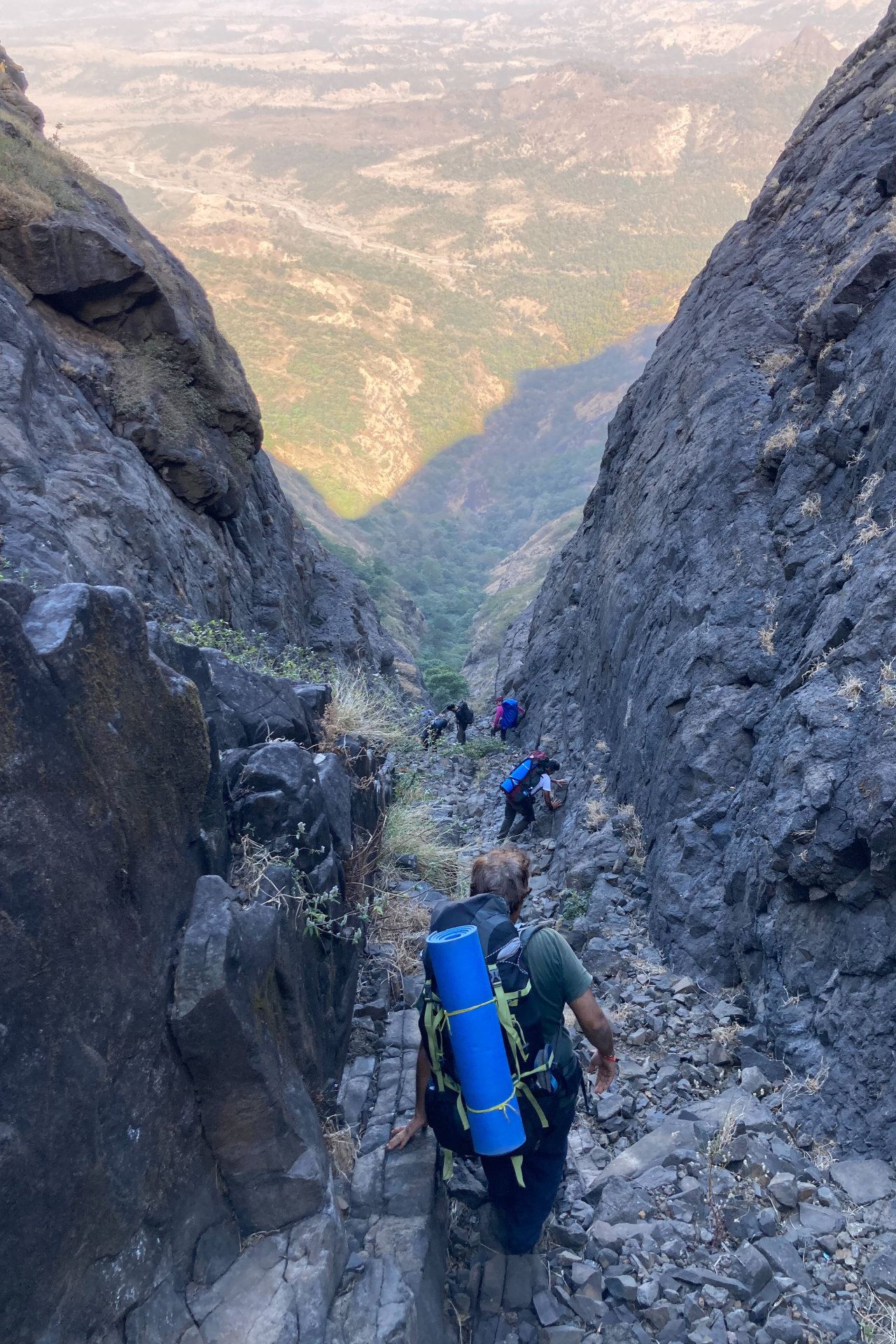 bhairavgadh. feb 2022.
simple takeaway: commercial groups cut a lot of corners to help the instagram generation 'experience' thrilling hikes ; and this results in overcrowding, noise pollution, safety risks (oh so many safety risks!), and a displeasuarable experience for folks like us.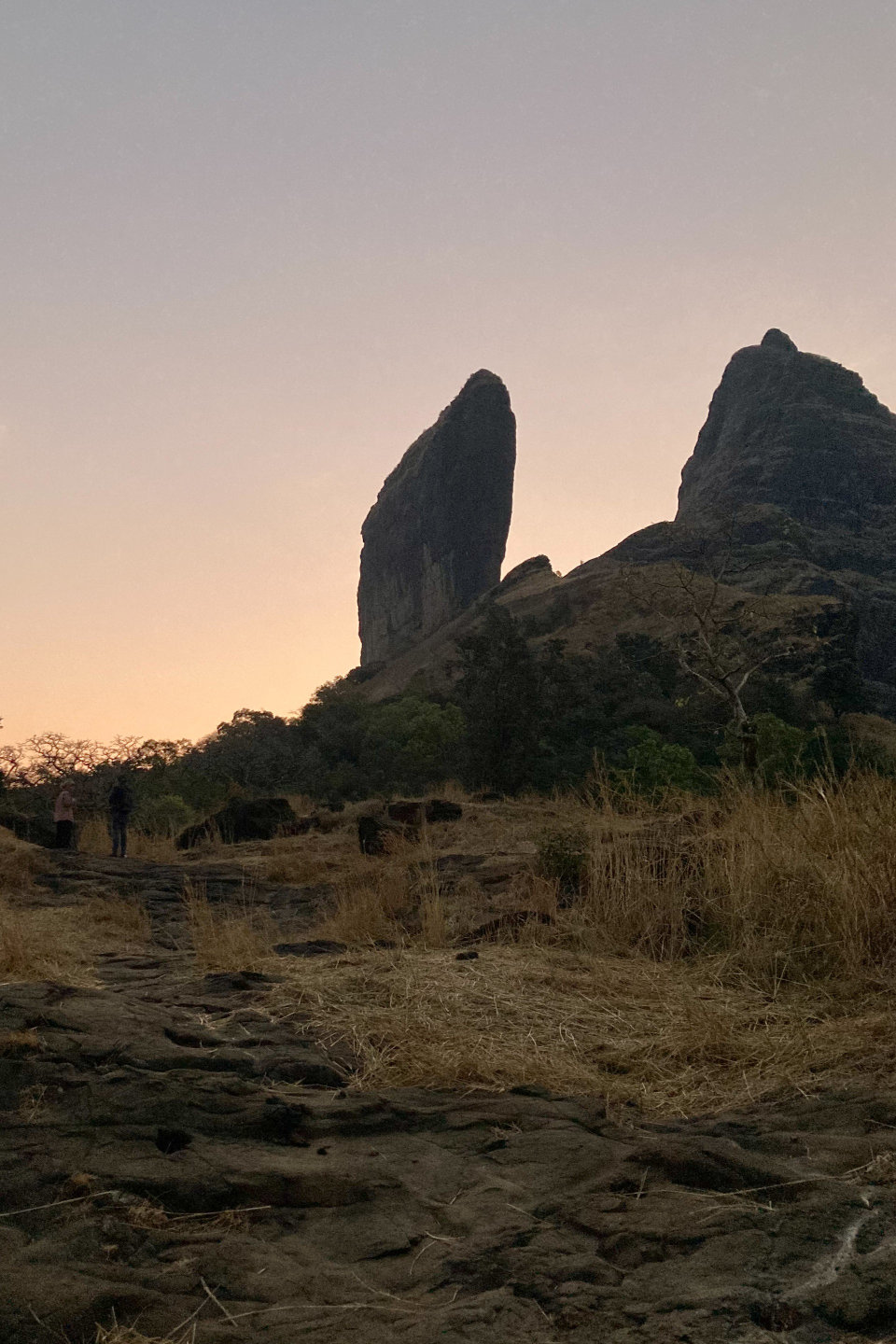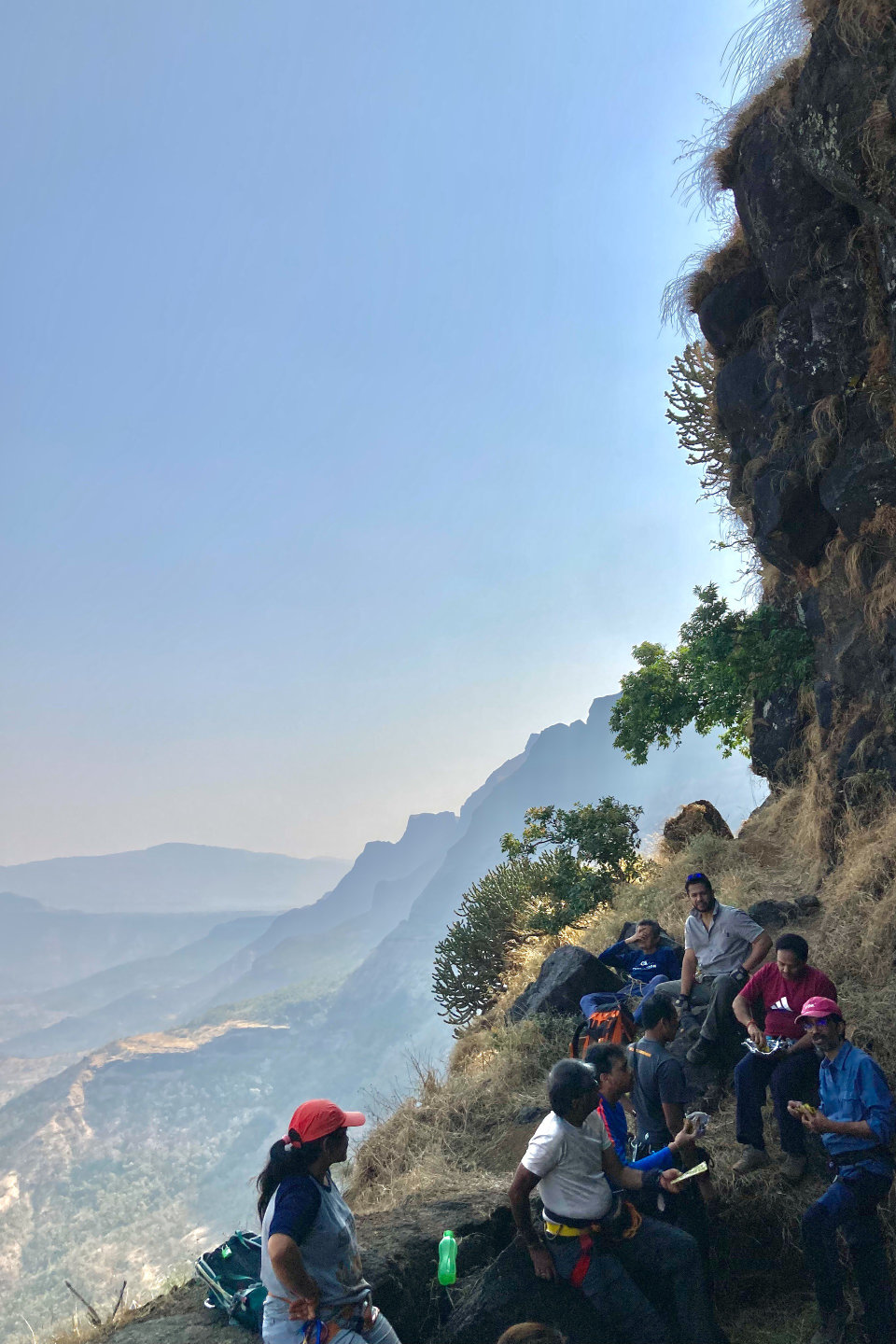 ajoba and kathrabai (from kumshet). mar 2022.
on our previous attempt, we'd learned that ajoba's first campsite can be reached by car if the mountain is approached from the eastern side ; no seven-hour-hike-bearing-20kg-loads required. from the campsite, we could hike up ajoba, with minimal load (water and fruits only), in about 2–3 hours. kathrabahi, nearby, could also be approached by car and scaled in a similar manner.
so, we did exactly that: we climbed both ajoba and kathrabai over one weekend. we even had time to get lost, witness ramkumar's indefatigability, pose for photographs, take naps on mountain-tops, and point excitedly at every hill in our view (and there were a lot of them).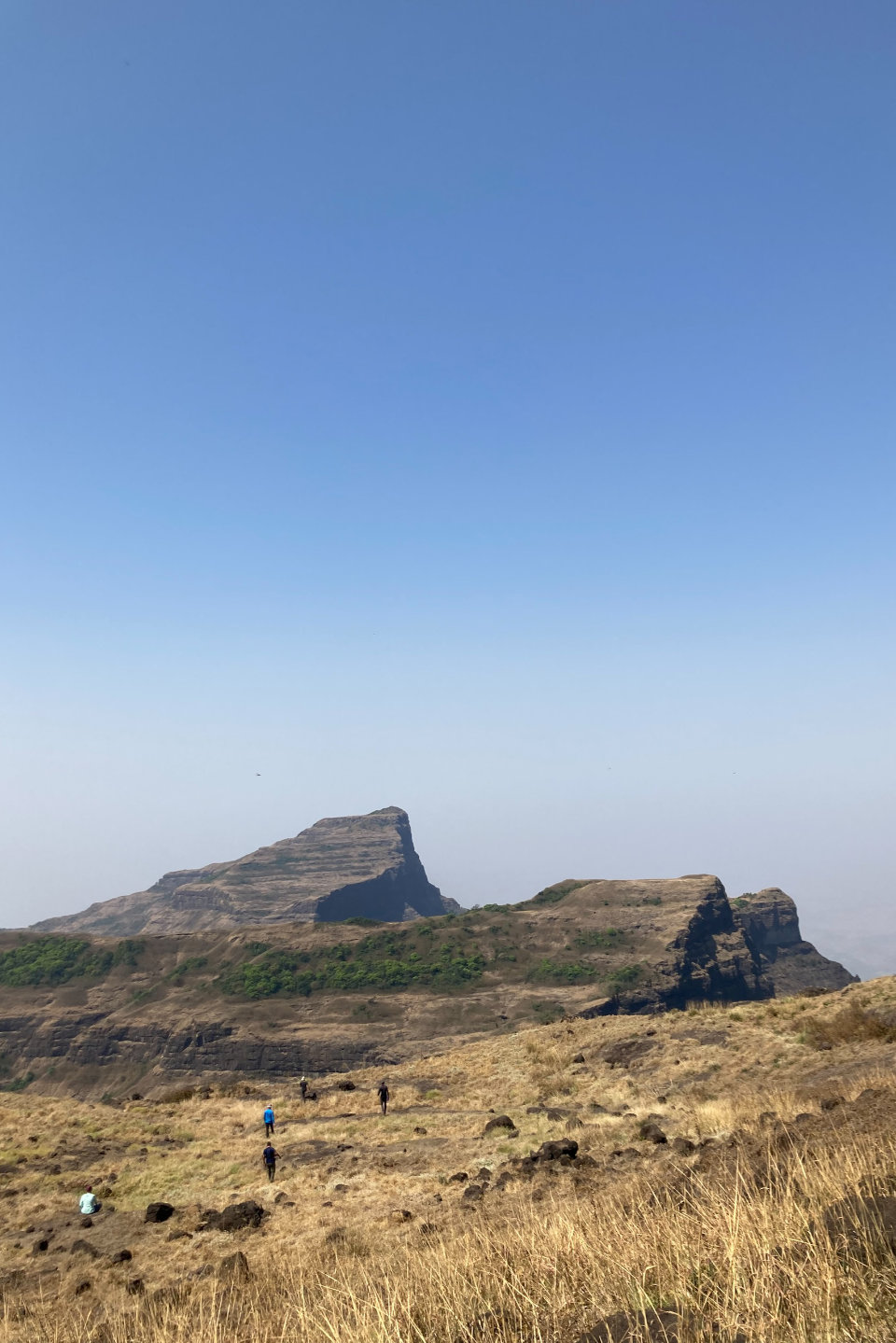 damdamia. aug 2022.
located next to siddhagadh; here, probably. not known to people, and, hence, not littered on.
learned (the hard way) how dangerous it is to hike through a stream-_galli_ during the monsoons ; experienced what "conditions turned against us within minutes" means, and—thanks to strong leadership, our village-guide's dexterity, and some good fortune—lived to write this.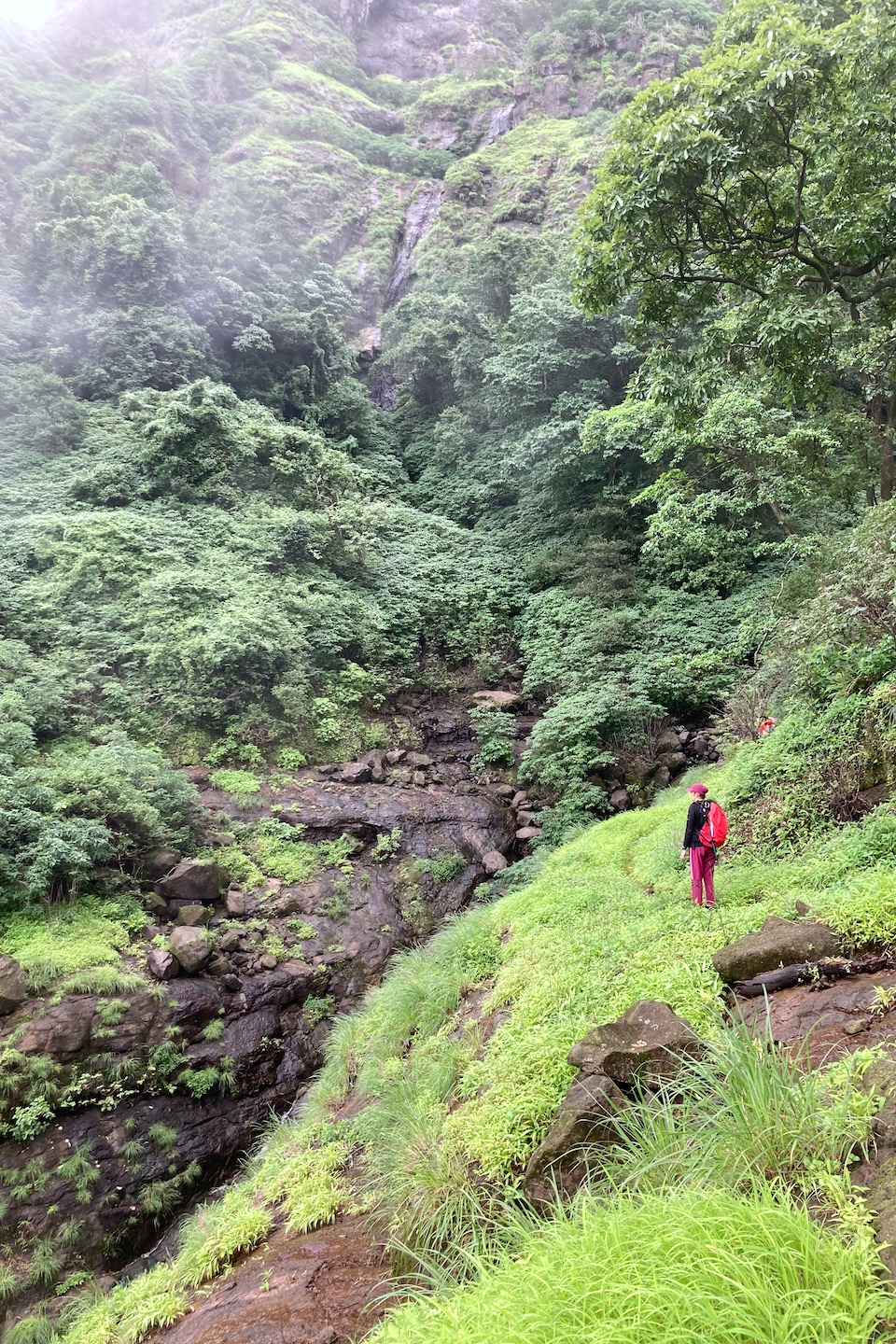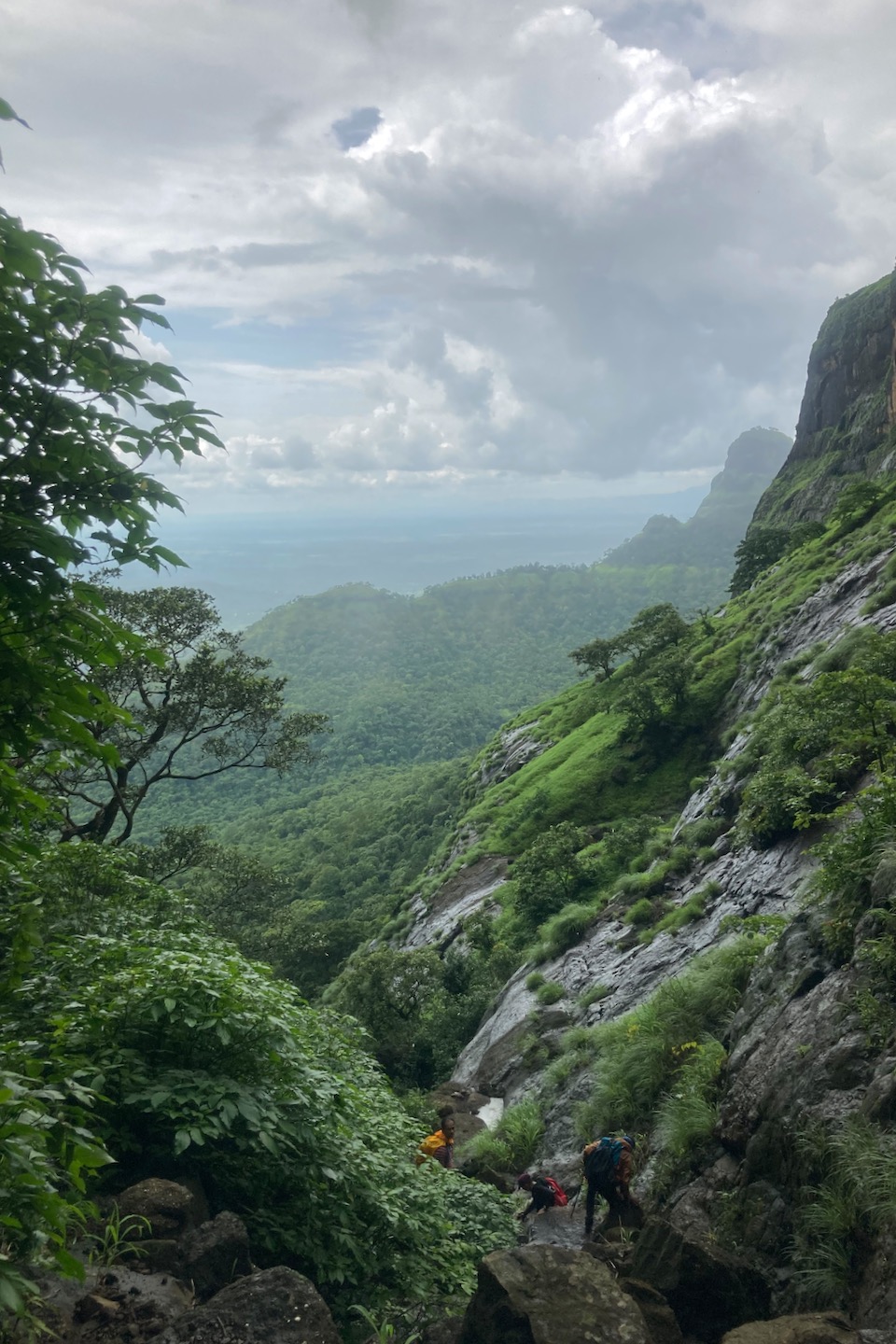 salher-salota. oct 2022.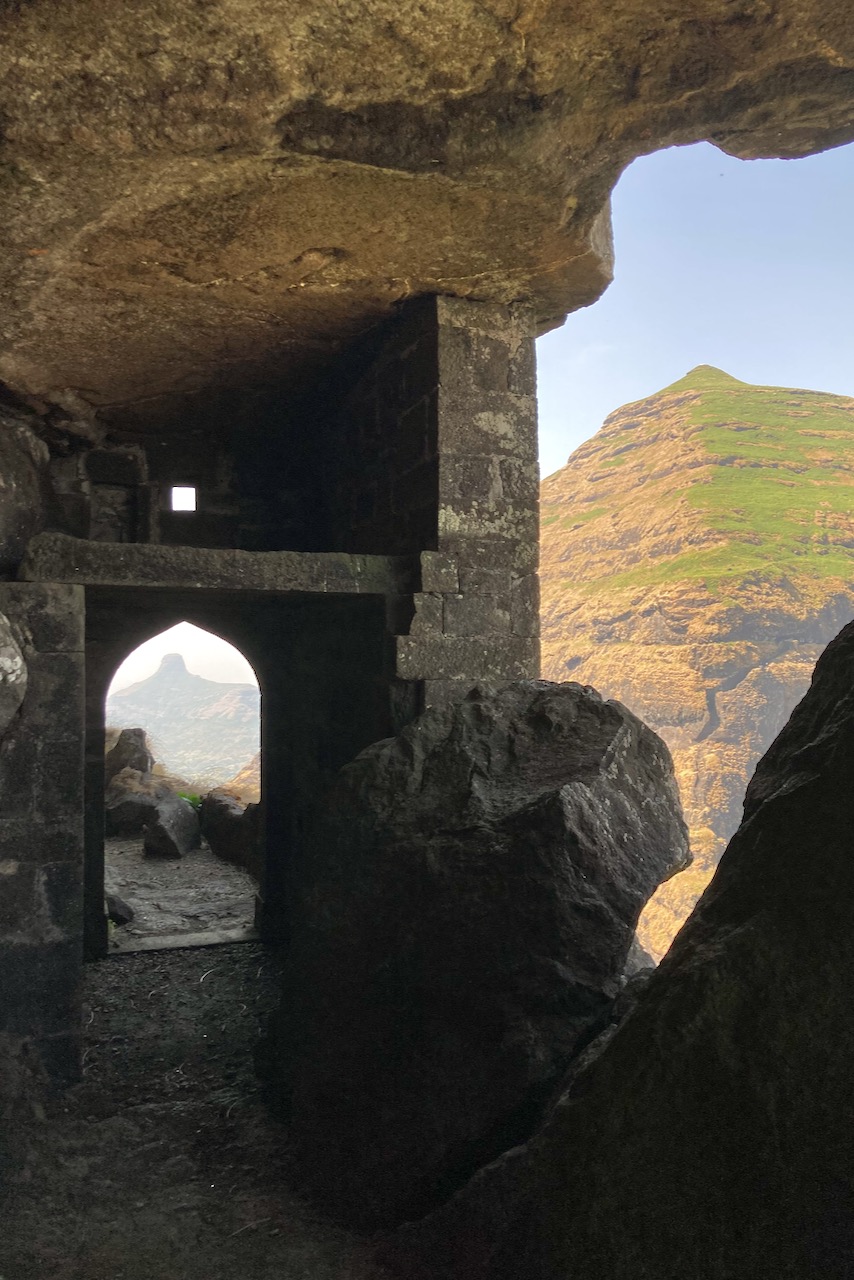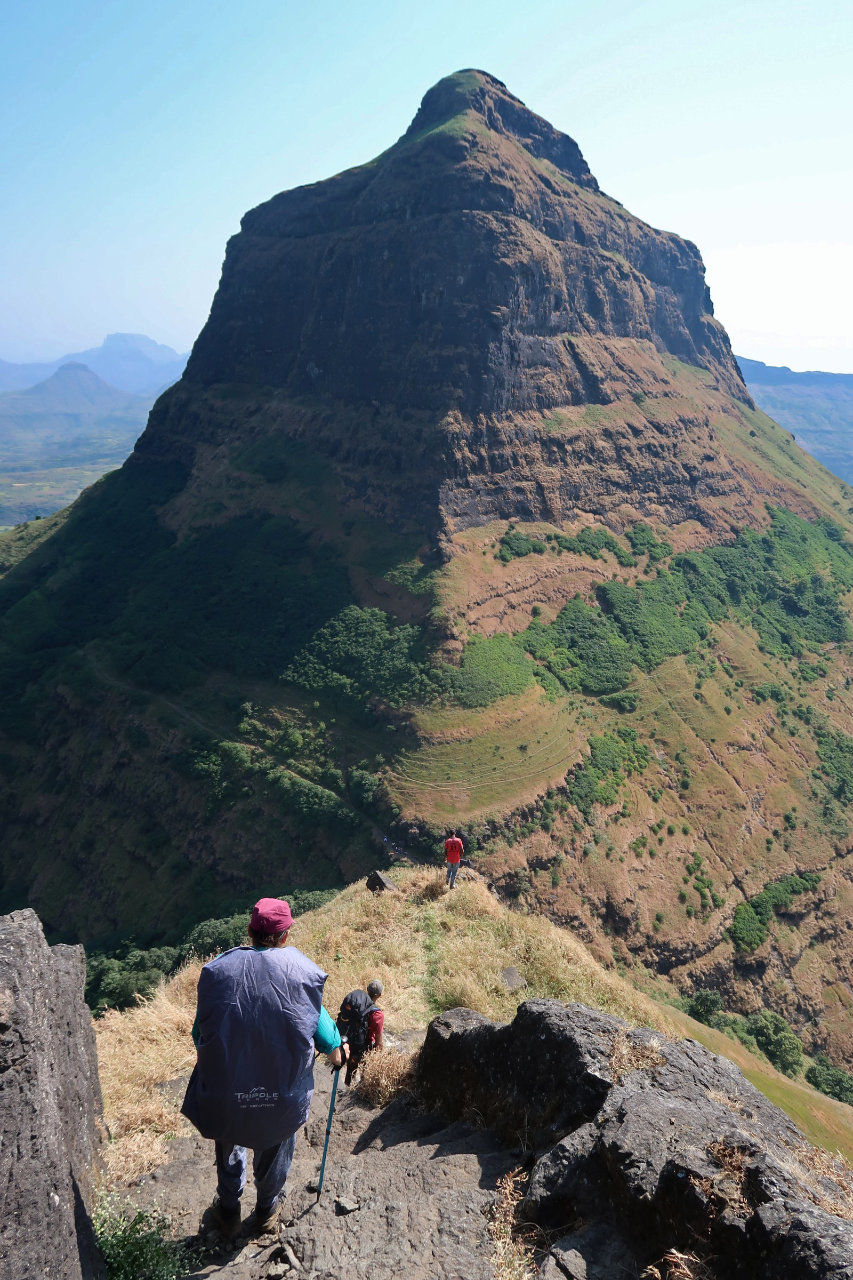 matheran. apr–oct 2022.
climbed matheran up different routes, several times: to train, and to gradually get comfortable with travelling and hiking independently. spotted—what i think were—a common krait snake, an asian paradise flycatcher (white, male, short streamers), and a white-rumped shama. had a run-in with monkeys, but was rescued by bee's hiking-pole and quick-reflexes.