codesign helped nid outreach present ¿three-decades of meticulous research, documenting textile cultures in north-east india, at an exhibition and symposium at ignca in new delhi.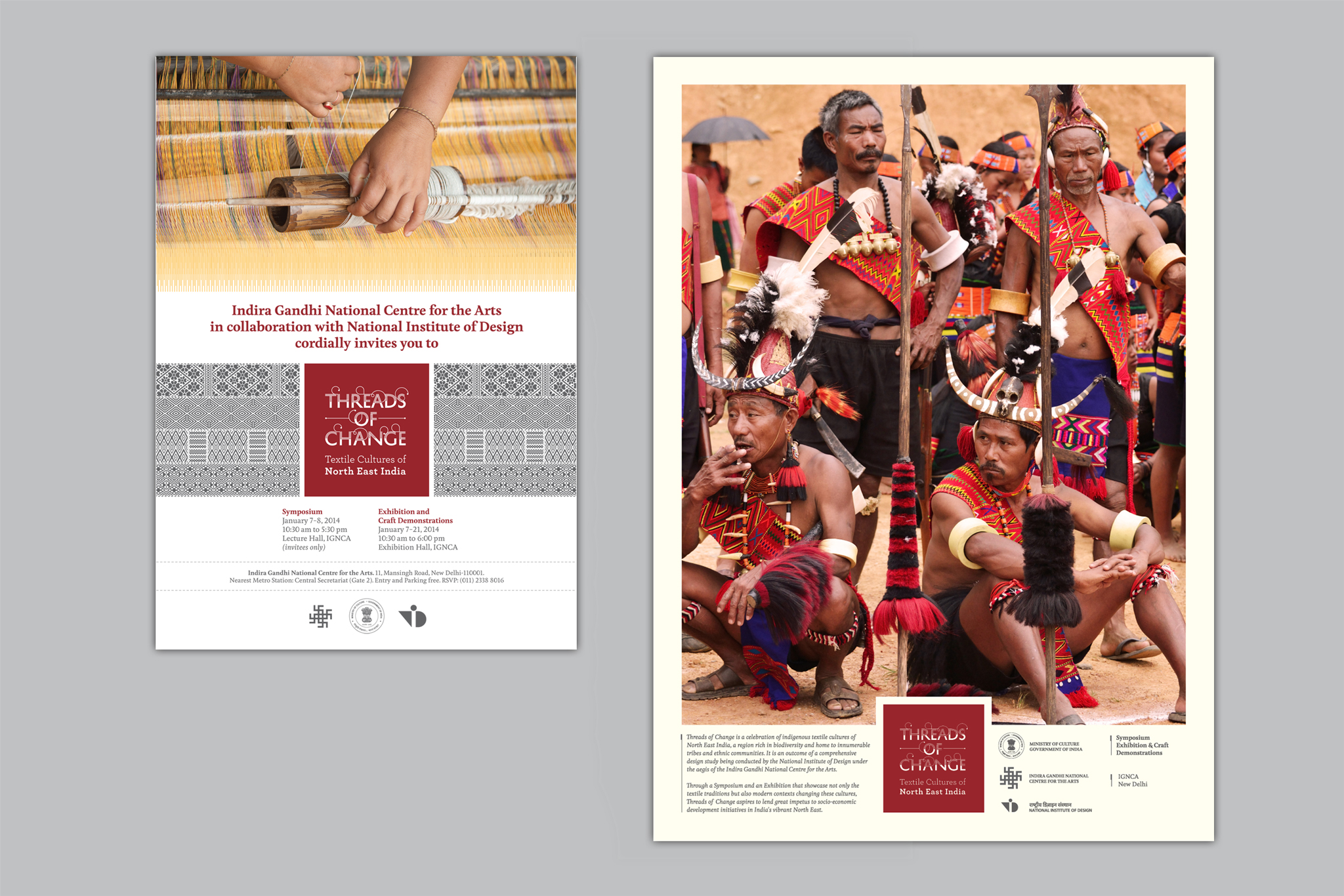 standees for signage: screen printed on muslin cloth which was held taut on a bamboo frame. bamboo is abundantly used in north-east india, and was employed on several structures in the exhibition.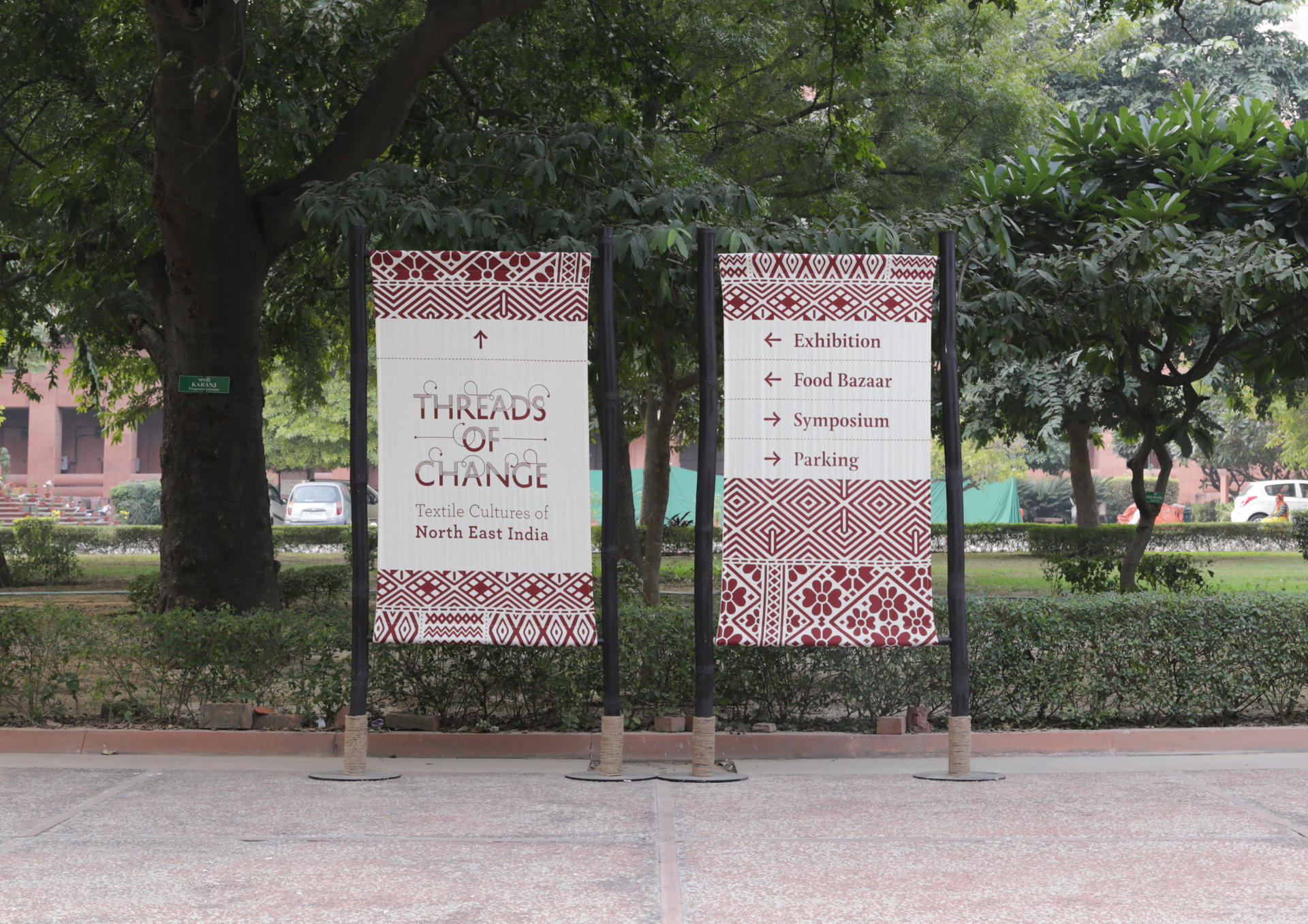 exhibits were suspended from the ceiling, or held within bamboo frames, or placed on tables. exhibits and information panels were held fast to their frames with jute rope. structures were built for disassembly and transport, so that the exhibition could travel to different locations in the country.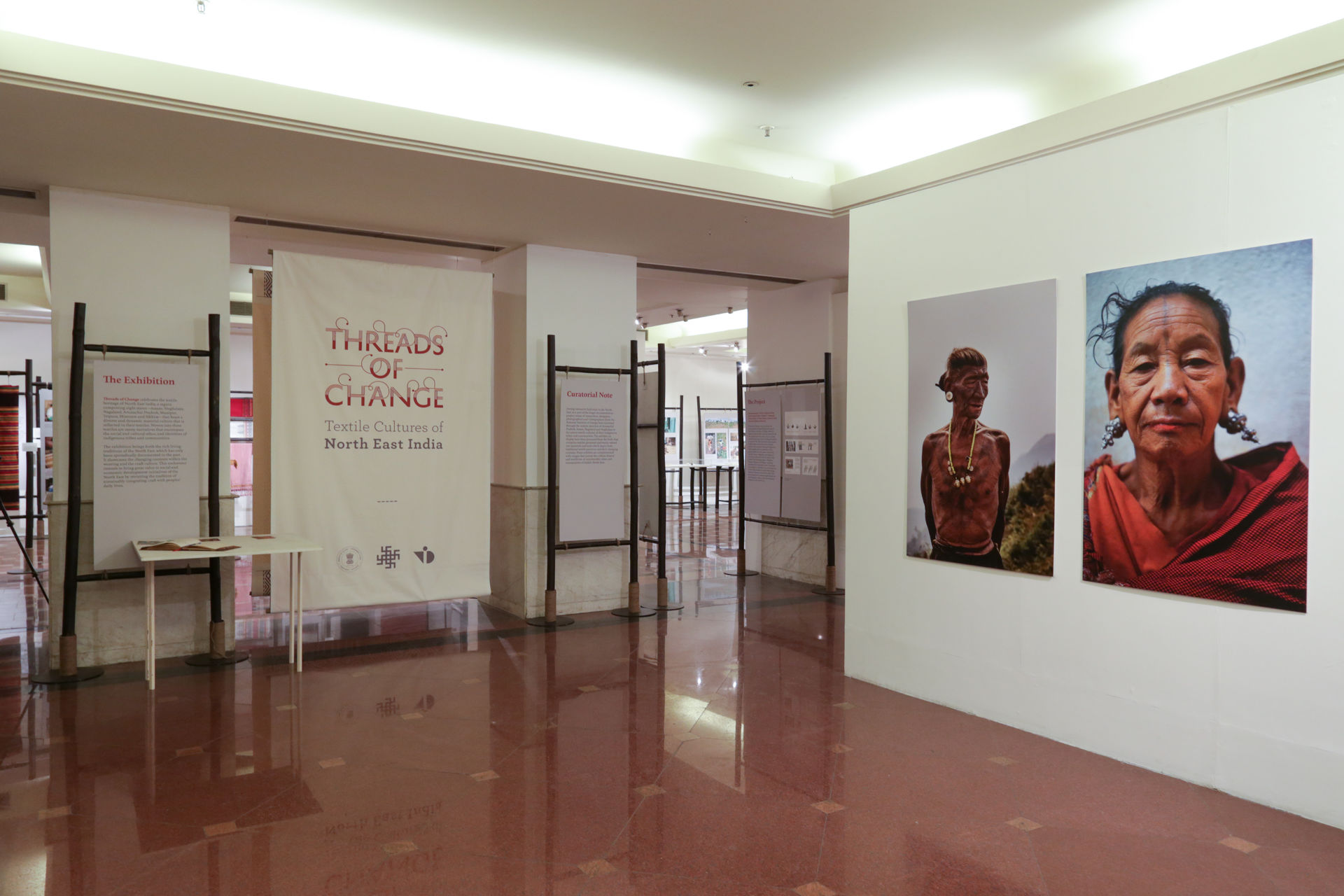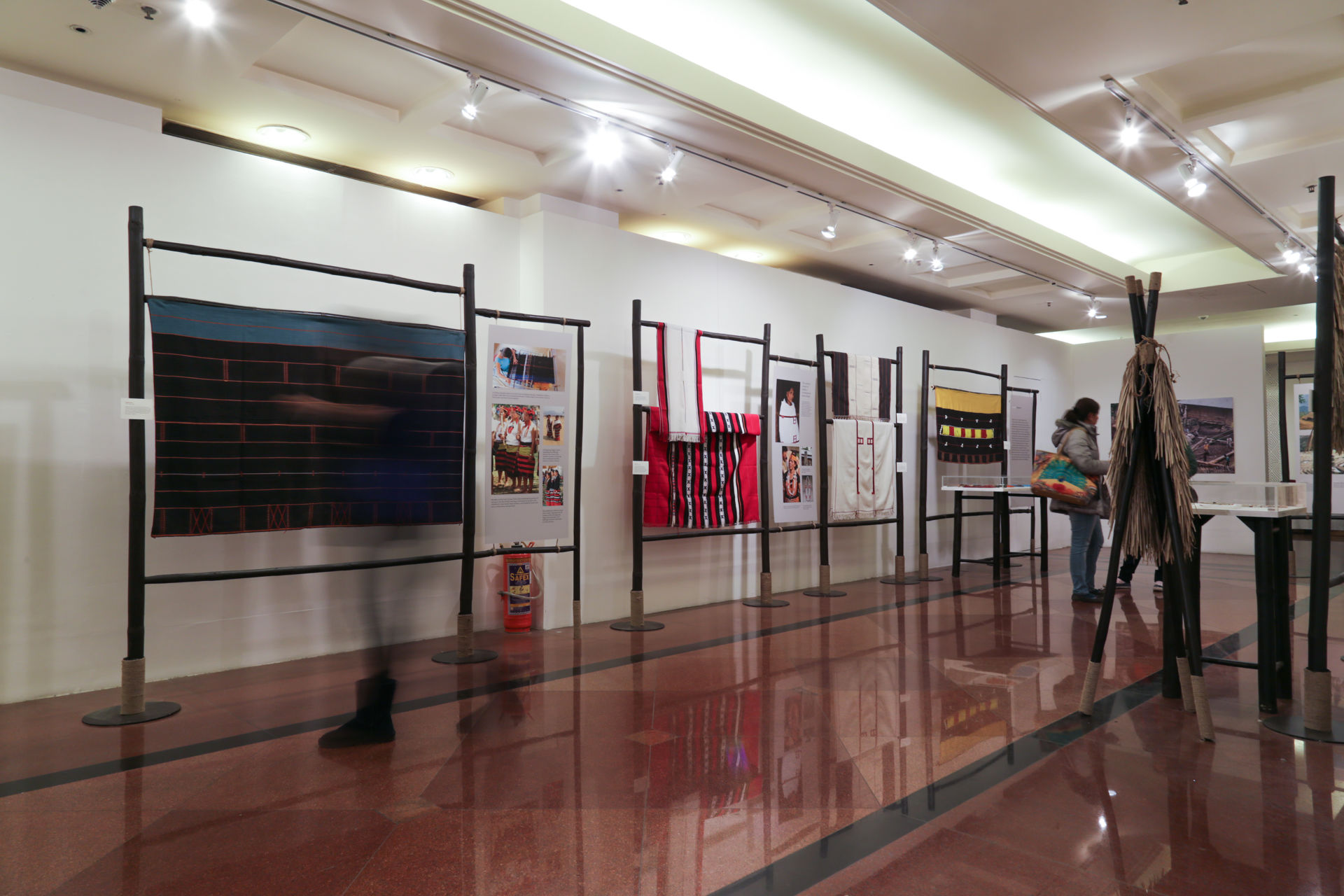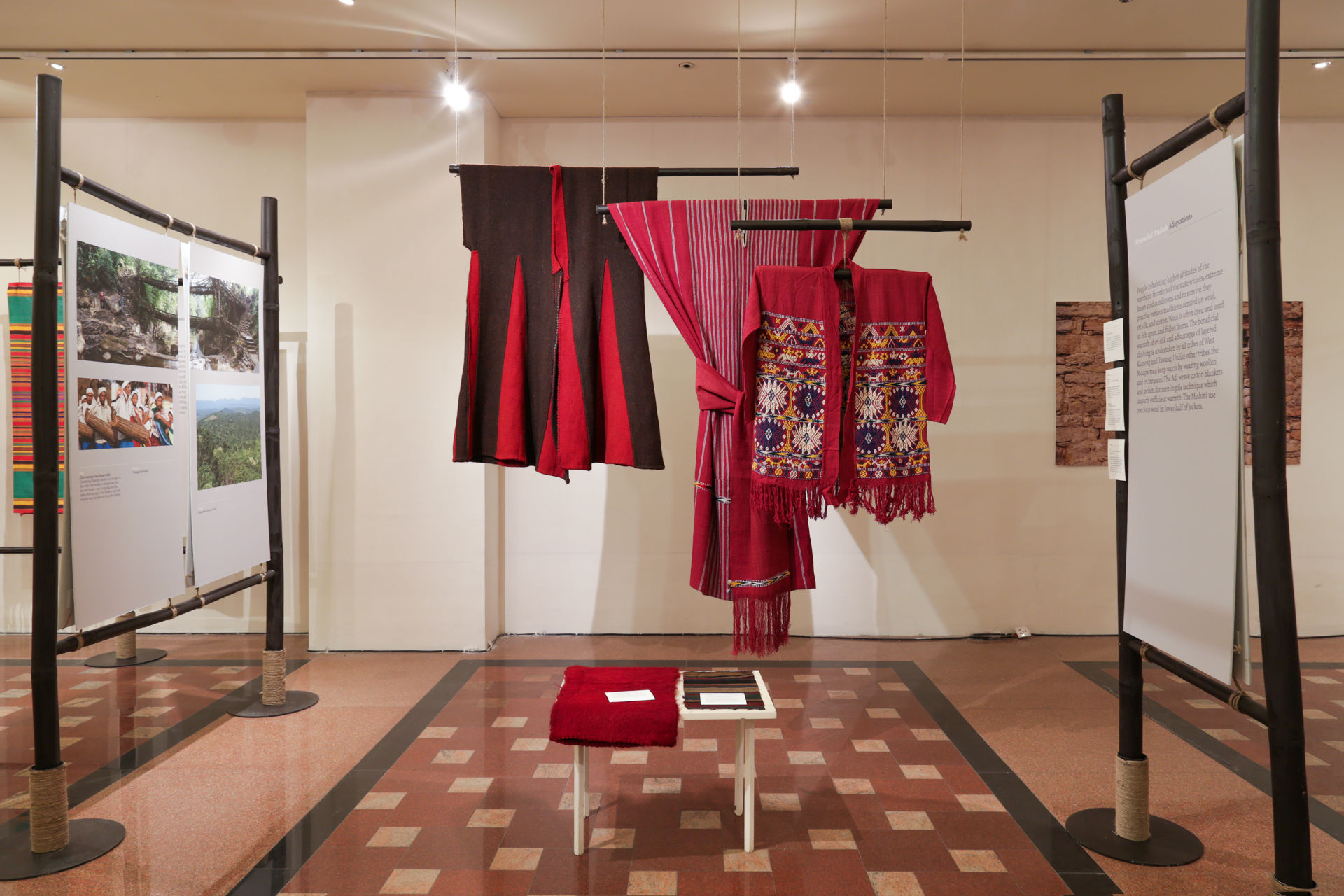 printed panels—images and text—provided context for the exhibited textiles.
it was important to communicate how a textile should not be viewed in isolation: a textile's material and dye depend on local vagetation, fauna and mineral resources; stitched motifs and patterns draw-from tribal cultures and rutuals; the size of a textile and the use of special materials are indicative of intended use (in fields, or for ceremonies, or to indicate rank or social stature, etc).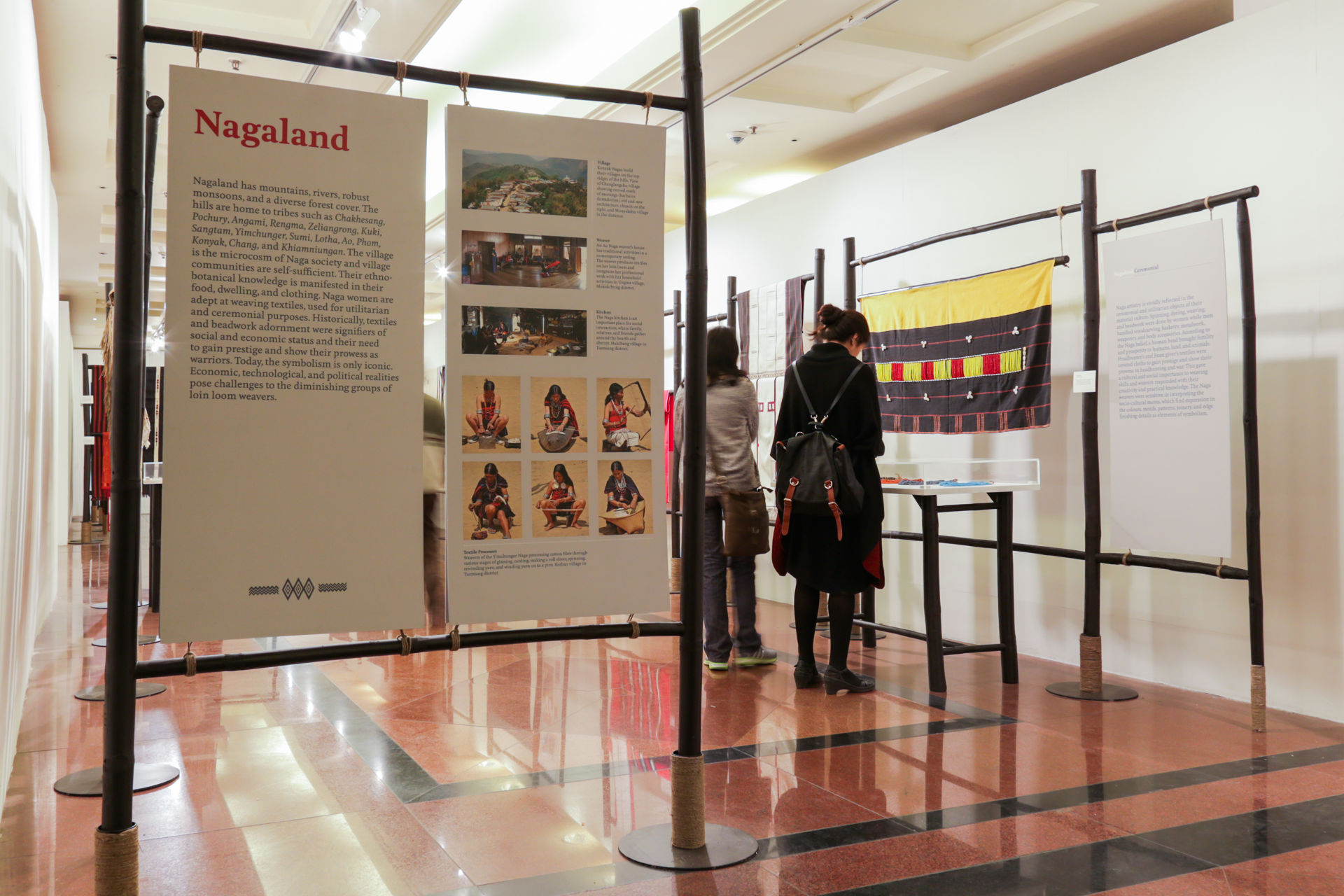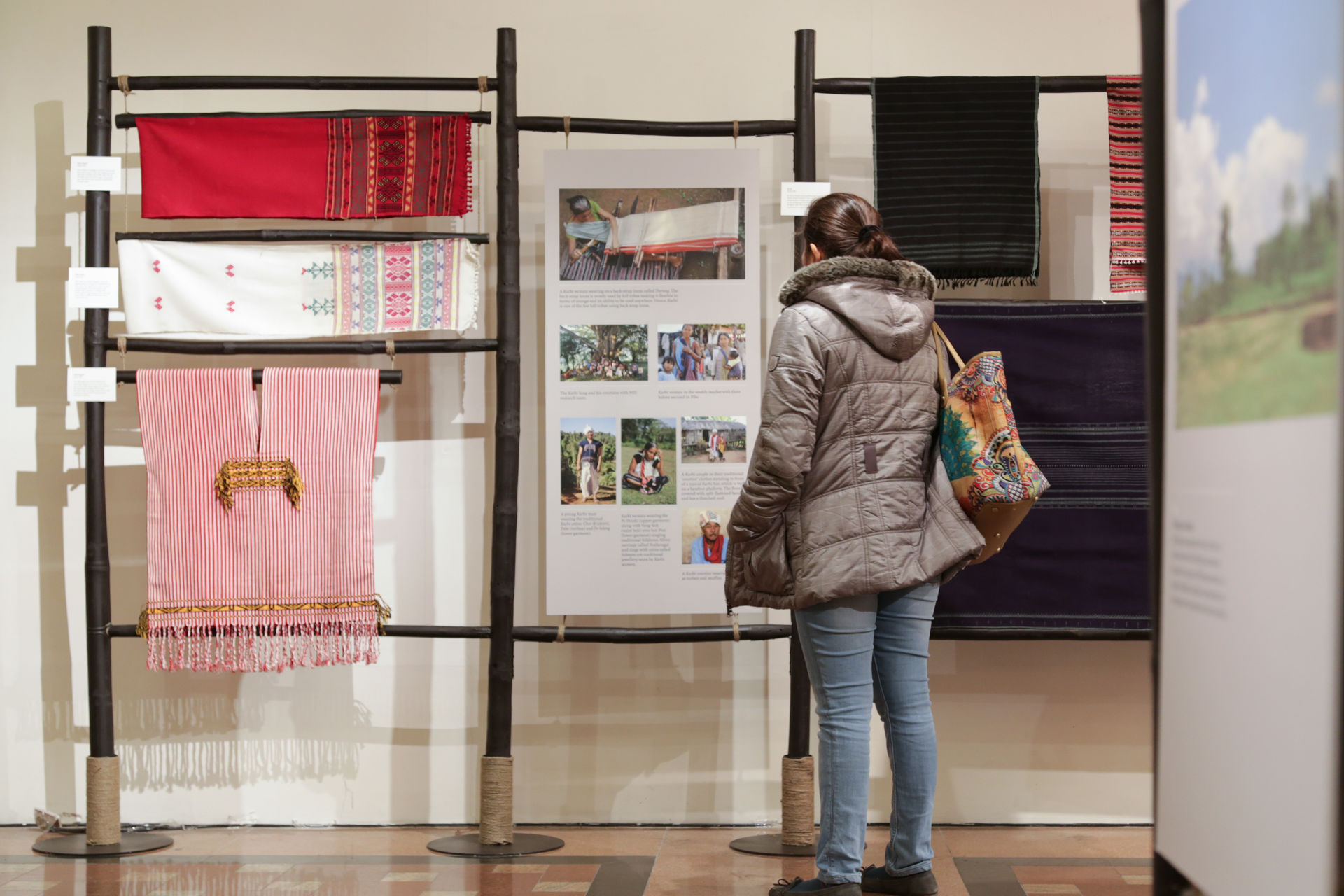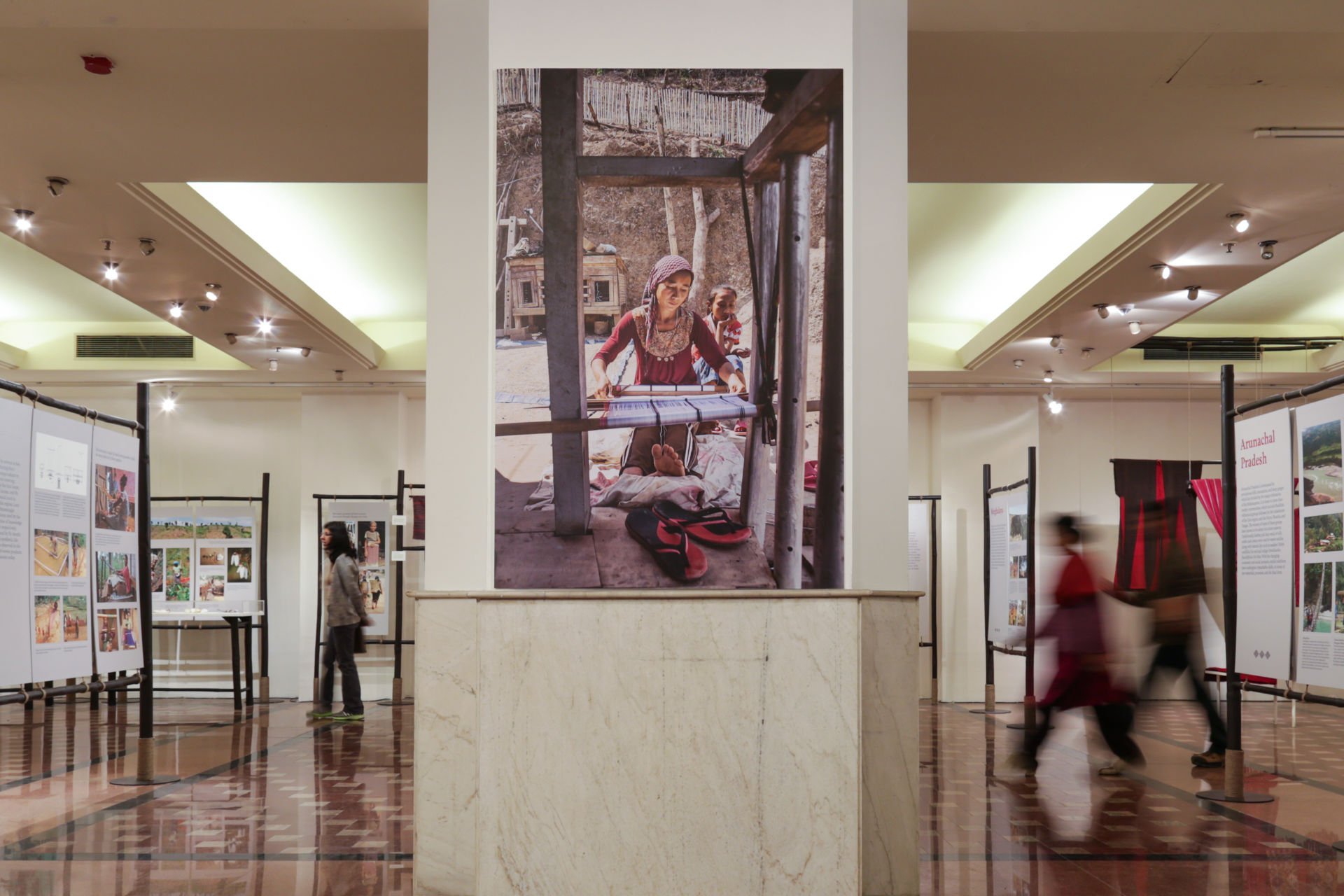 the exhibition was accompanied by a symposium, and a consistent, pattern-identity helped stitch both events together.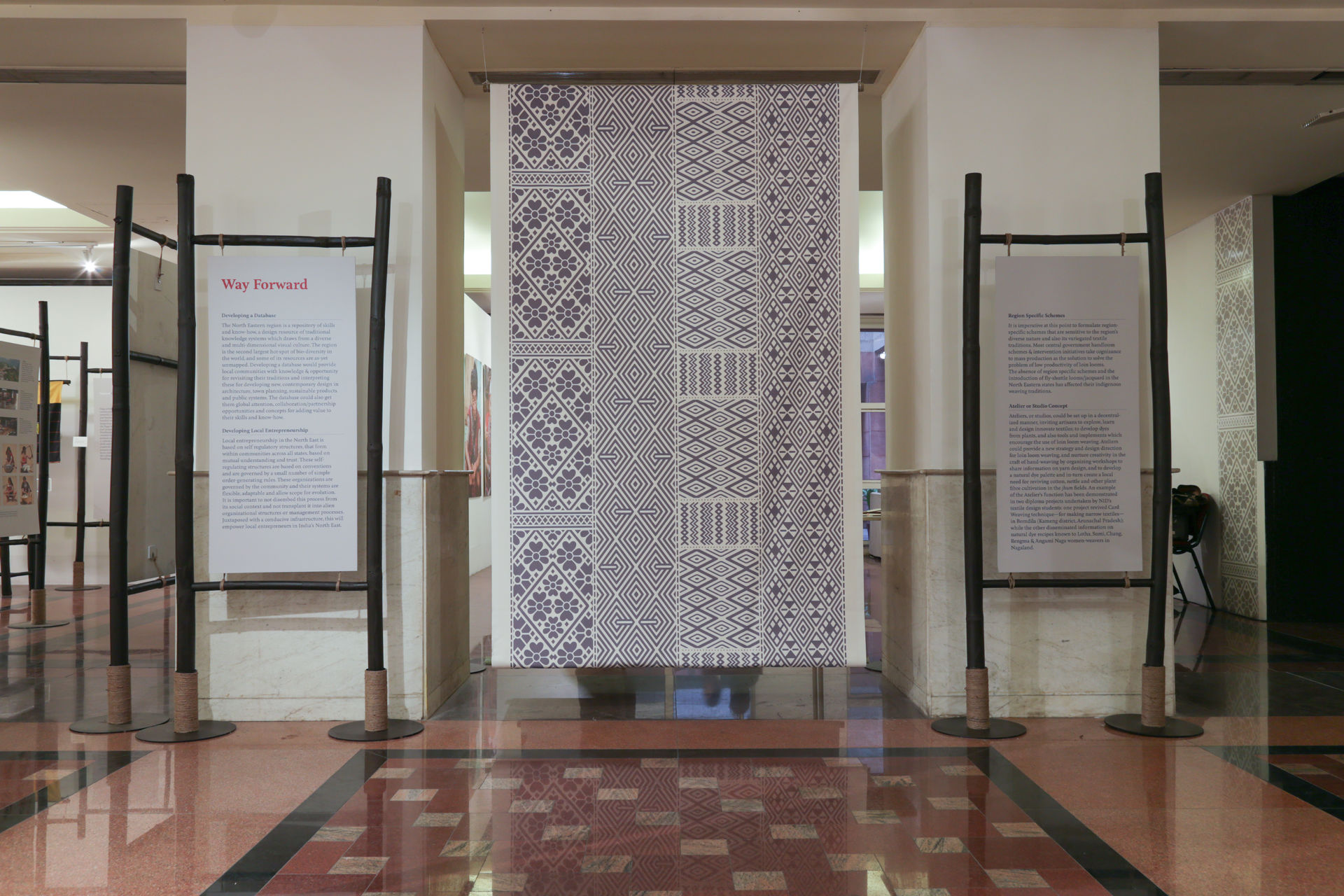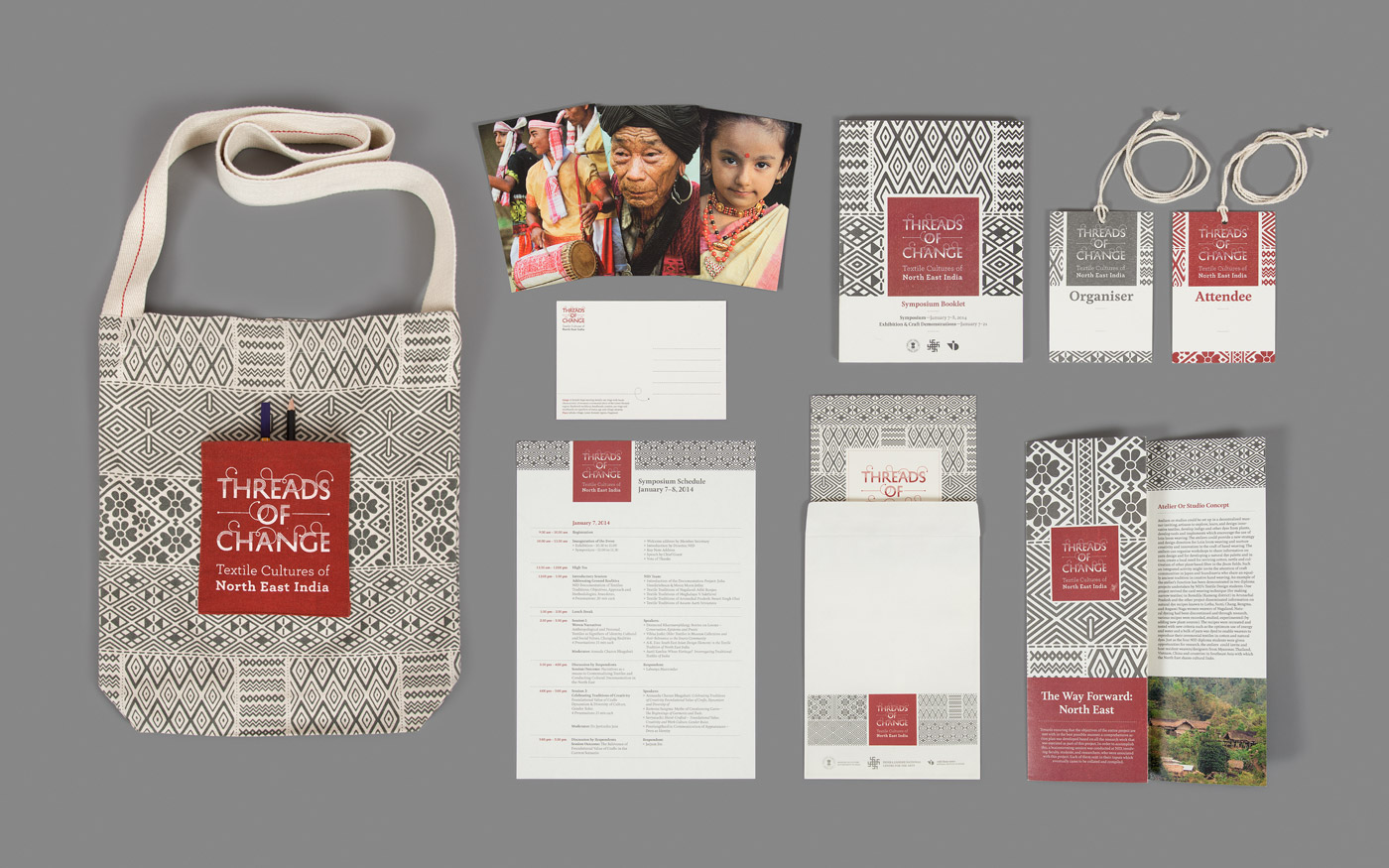 (further information & full credits: codesign.)